Audi RS E-Tron GT Electric luxury vehicle borrows a lot from sister company Porsche. The sports car shares the same underpinning as the Porsche Taycan. Audi's electric sedan has a $140,000 base model price tag, for all its extravagance.
Volkswagen subsidiary "Audi" has the best in class interior and infotainment system among the likes of Volkswagen, Porsche, Bugatti, Lamborghini etc. This car shares the 800-volt charging system for quick charging, but with two charging ports.
Audi's RS E-Tron has between 522 and 637 horsepower depending on the trim of the car. The RS E-Tron despite its higher price has lower mileage than its competitors at 232 official miles.
In context, the recent Mercedes EQS (350 miles), Lucid Air (520 miles) and the Model S (412 miles) all offer higher mileage. Weighing over 5,000 pounds, the RS sports car can sprint to 60mph in just 3.3 seconds, a tad slower than the Porsche Taycan in 2.2 seconds.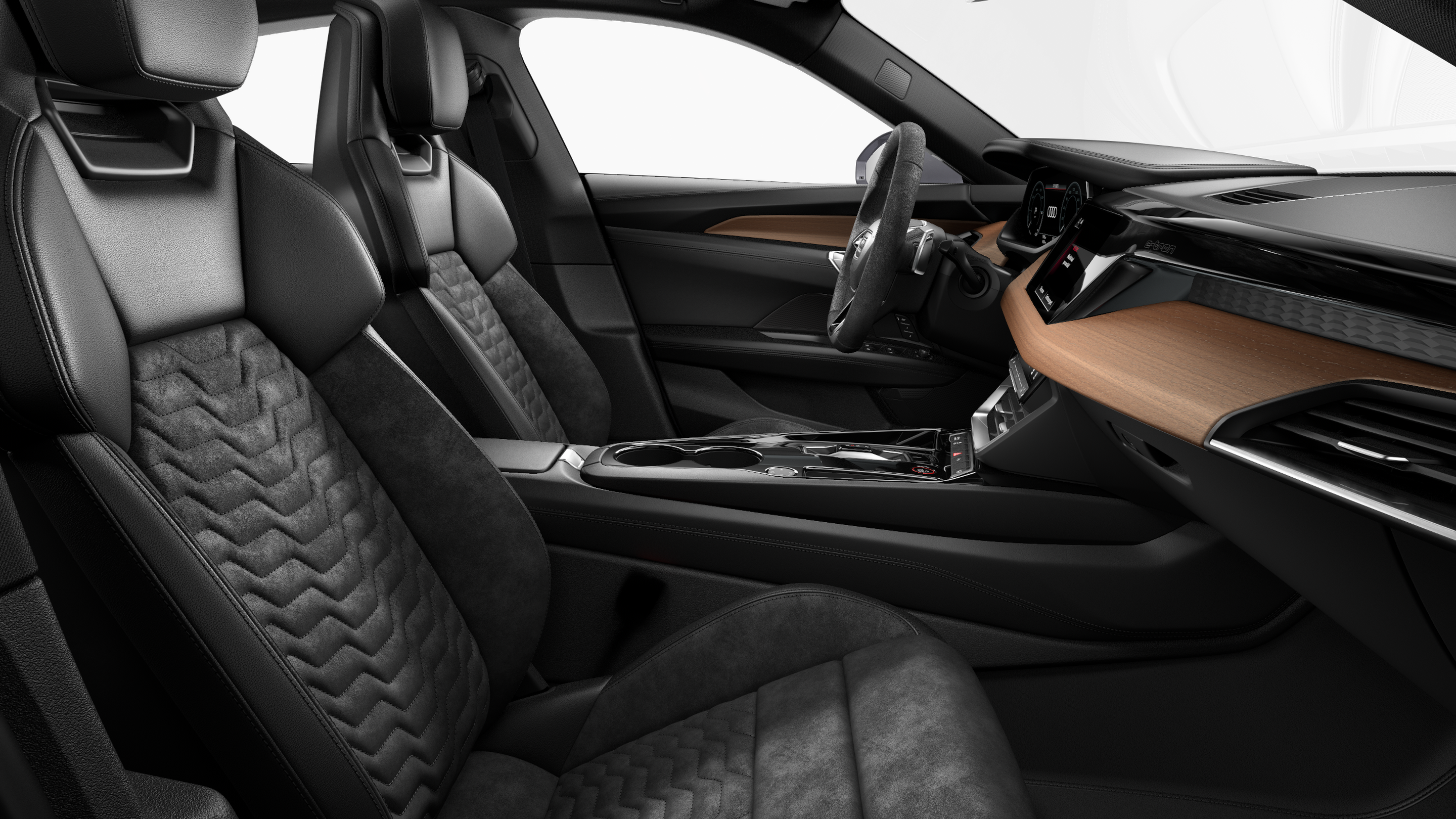 Audi's Interior for its latest electric sports car has its best of its class style. The RS trim of the car has a model that has black leather sport seats with red stitching. It even has a massaging function and a steering wheel with soft suede.
Its 10.1 touch screen runs Audi's MIB3 system wirelessly supports both Android Auto and Apple CarPlay. Audi currently has the best in the class navigation system according to Car expert Mat Watson.

Sitting on 21-inch tires, really low to the ground, this car might be difficult to enter for larger body frames. The front and back seats available in microfiber and artificial leather can only comfortably seat two.
Owners of the RS would need to splash out $2,250 to get Audi's advanced driving features such as lane-keep assist and adaptive cruise control. The RS GT provides users with an electric version of its already demonic fast Audi RS7 with a higher price tag.
For your daily dose of tech, lifestyle, and trending content, make sure to follow Plat4om on Twitter @Plat4omLive, on Instagram @Plat4om, on LinkedIn at Plat4om, and on Facebook at Plat4om. You can also email us at info@plat4om.com and join our channel on Telegram at Plat4om. Finally, don't forget to subscribe to our YouTube channel HERE.