Ben Affleck is actively in the market and dating apps are not off the table.
On Monday, April 4th, Tiktoker Nivinejay made a video recounting how she matched with the Oscar award-winning actor on the exclusive dating app Raya.
According to her, she thought it was a catfish profile and unmatched him but he went ahead to DM her on Instagram, asking why she unmatched him
"Thinking of the time I matched with Ben Affleck on raya and thought it was fake so I unmatched him and he sent me a video on Instagram," she wrote over a brief video of herself.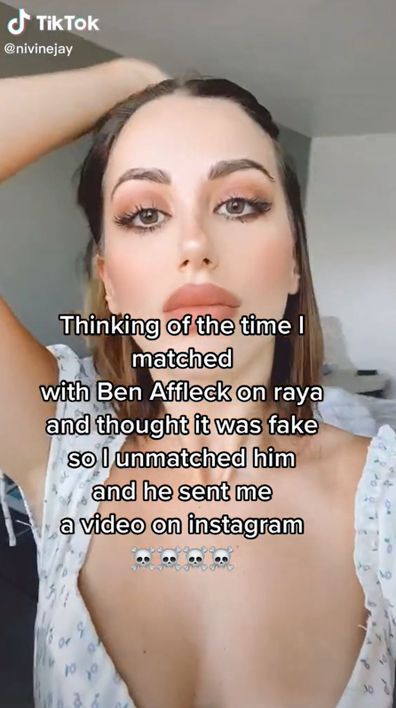 The video cuts to the 48-year-old actor speaking directly to the camera.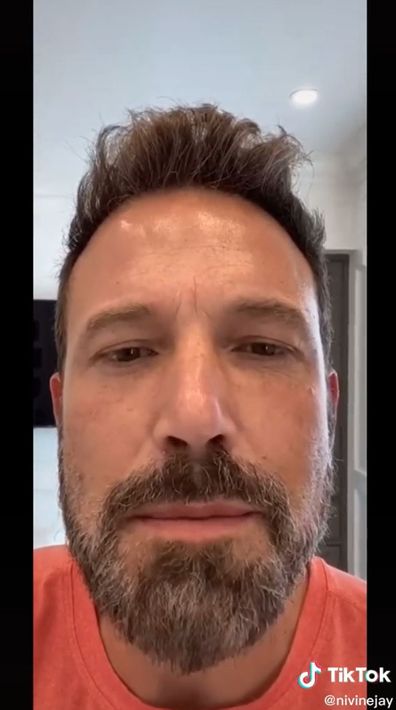 "Nivine, why did you unmatch me?" the father of three asks. "It's me."
This will be the first time the star is linked to Raya. In 2019, a year after his divorce, Affleck was said to have been spotted on the exclusive dating app frequented by celebrities and influencers.
In an interview with Good Morning America, the actor however said that he wasn't looking for love "on any websites."
"I know people who are on them and they have a fun time, but not me," he said at the time. "I would love to have a relationship that was deeply meaningful and one to which I could be deeply committed."
Ben Affleck and his actress wife Jennifer Garner divorced in 2018 after 13 years together. They share three children; two girls and a boy.
He also publicly dated Latin-American actress Anna de Armas in 2020 but they split in January of this year.
Recently, he's been spotted with his ex-fiance, Jennifer Lopez following the end of her engagement to baseball star Alex Rodriguez.
For your daily dose of tech, lifestyle, and trending content, make sure to follow Plat4om on Twitter @Plat4omLive, on Instagram @Plat4om, on LinkedIn at Plat4om, and on Facebook at Plat4om. You can also email us at info@plat4om.com and join our channel on Telegram at Plat4om. Finally, don't forget to subscribe to our YouTube channel HERE<