The funeral preparations for Nollywood actress Ada Ameh have been made public by her family.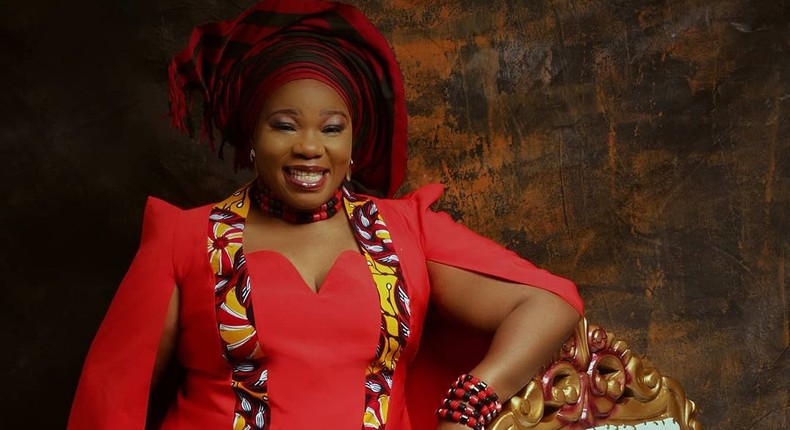 The burial ceremony will kick off with a novelty match and candlelight service performed in her honor on Friday, August 19, 2022,
And this will be holding in Lagos, as per the funeral arrangements made by the family.
This will be followed by another candlelight service in her home state, Benue, on Thursday, August 25.
And on Friday, August 26, the movie star's remains will be buried at her family's property.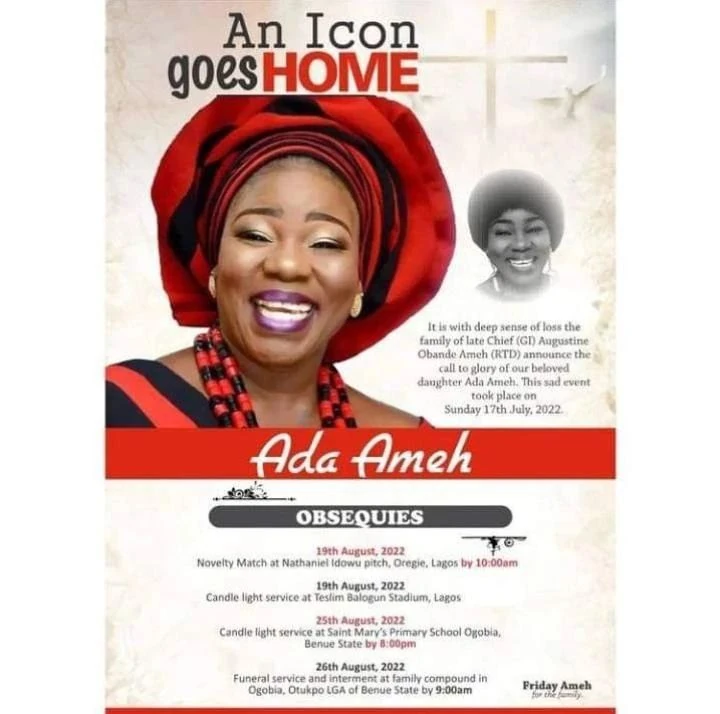 On July 17, 2022, Ameh passed away at the age of 48.
Several stories claim that the actress was a guest of a prominent executive of an oil firm and his family when she abruptly slumped during a celebration.
She reportedly received emergency medical attention and was pronounced dead at the NNPC facility in Warri, Delta State.
Also recall that the actress disclosed that she was experiencing some mental health concerns a few weeks before her tragic passing.
"Everything is going to be fine. I have an issue right now and it is taking my life. I nor go die. We will get over it, we will get over it. I was given a job and I didn't do the job because I had mental issues," she said.
"Would people understand when you say you have mental issues? They won't. They are slamming me with a bill, suing me, it's okay."
Meanwhile the movie star also lost her only child back in 2020 after a surgery gone wrong.
Furthermore the late Ada Ameh had a career spanning more than 20 years and is one of Nollywood's most loved performers.
She first gained fame in the popular 1996 film "Domitila."
Ameh is also well-known for playing the role of "Emu" in the acclaimed television drama series "The Johnsons."