TikTok recently launched a new resume feature for its mobile app, you can apply for jobs using this new feature.
This feature is currently only available for the United States community, till the end of the month. The company might expand the rollout of the feature depending on its American market success.
If you are in the United States and would love to try out this feature, simply visit the Tiktok special website to view the available vacancies.
On the Tiktok site, you can search job openings, post a Tiktok resume on the app and submit your Tiktok resume.
The video-sharing company even has tips on the do's and don'ts of Tiktok resumes to help applicants succeed in their applications.
Listed on the website are other content creators, applicants can follow to gain ultimate career pro-tips.
At its launch some days ago, TikTok has partnered with companies such as target, Contra, Shopify, and Chipotle among others.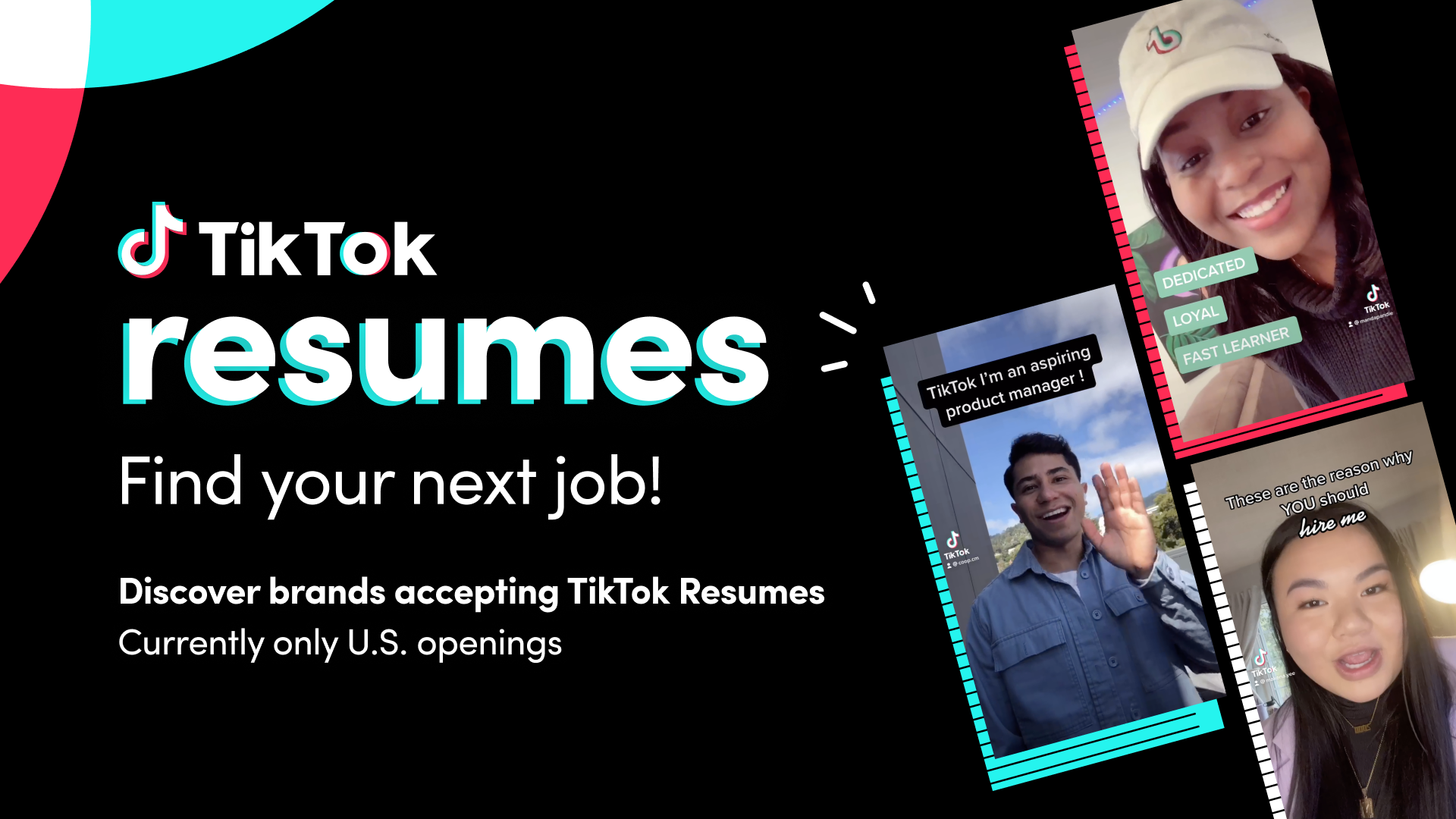 TikTok's global head of marketing mentioned that "TikTok Resumes is officially open and accepting TikTok reumes."
"We're humbled to be able to partner with some of the world's most admired emerging brands as we pilot a new way for job seekers to showcase their experiences and skillsets in creative and authentic ways. "
The video-sharing company even has a listing for a creative producer to handle its Live events in the United States.
This new Resume feature is poised to be a success, recruiting might just have a major disruption in the coming days.
For your daily dose of tech, lifestyle, and trending content, make sure to follow Plat4om on Twitter @Plat4omLive; on Instagram @Plat4om; on LinkedIn at Plat4om; and on Facebook at Plat4om. You can also email us at info@plat4om.com; and join our channel on Telegram at Plat4om. Finally, don't forget to subscribe to our YouTube channel HERE.