Following the rage of fans who turned up for his concert in Ghana and His No-Show at the event, Starboy Wizkid has issued an apology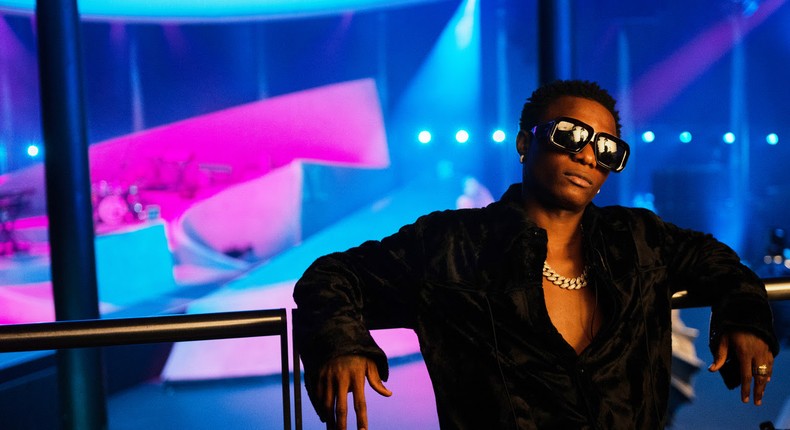 The concert was billed to hold at the Accra Sports stadium in Ghana on the 10th of December 2022
But till 4am Wizkid did not show up on stage,
and it resulted to angry and unsatisfied fans dragging the singer online
Apart from the fact that the show was poorly attended, the singer not even showing up as promised, made it worse
Meanwhile, there have been many calls for the singer to be arrested for breaching the contract with the show organizers
However, taking to his instagram page today, Monday 12th December 2022, Wizkid apologized for not showing up
Stressing that his decision was the right thing to do for himself and his fans
"Ghana is a country I hold so dear to my heart, First and foremost I wanna apologize to all my fans! Y'all know I would never do anything, without a serious reasoning behind it"
The singer then went ahead to explain how there were production and safety issues which would have been detrimental to both fans and himself
He however promised to set up another show that will fully thrill the fans.
Meanwhile, organizers of the show have since apologized to fans and have begun refunding the ticket money that they paid to watch the show
For your daily dose of tech, lifestyle, and trending content, make sure to follow Plat4om on Twitter @Plat4omLive, on Instagram @Plat4om, on LinkedIn at Plat4om, and on Facebook at Plat4om. You can also email us at info@plat4om.com and join our channel on Telegram at Plat4om. Finally, don't forget to subscribe to OUR YOUTUBE CHANNEL.