Donald Trump in the final hours of his presidency issued a last-minute pardon, for rapper Lil Wayne.
The rapper, born Dwayne Michael Carter Jr, pleaded guilty in December to possessing a loaded weapon on a private jet while travelling to Miami. Carter is a convicted felon, stemming from a gun charge in 2007, which meant he was facing 10 years in prison at his J28th January sentencing.
Ahead of the 2020 presidential election, Wayne endorsed Trump for President and co-signed his "Platinum Plan" for the Black community, which led skeptics to believe it was all a tactic to receive a pardon.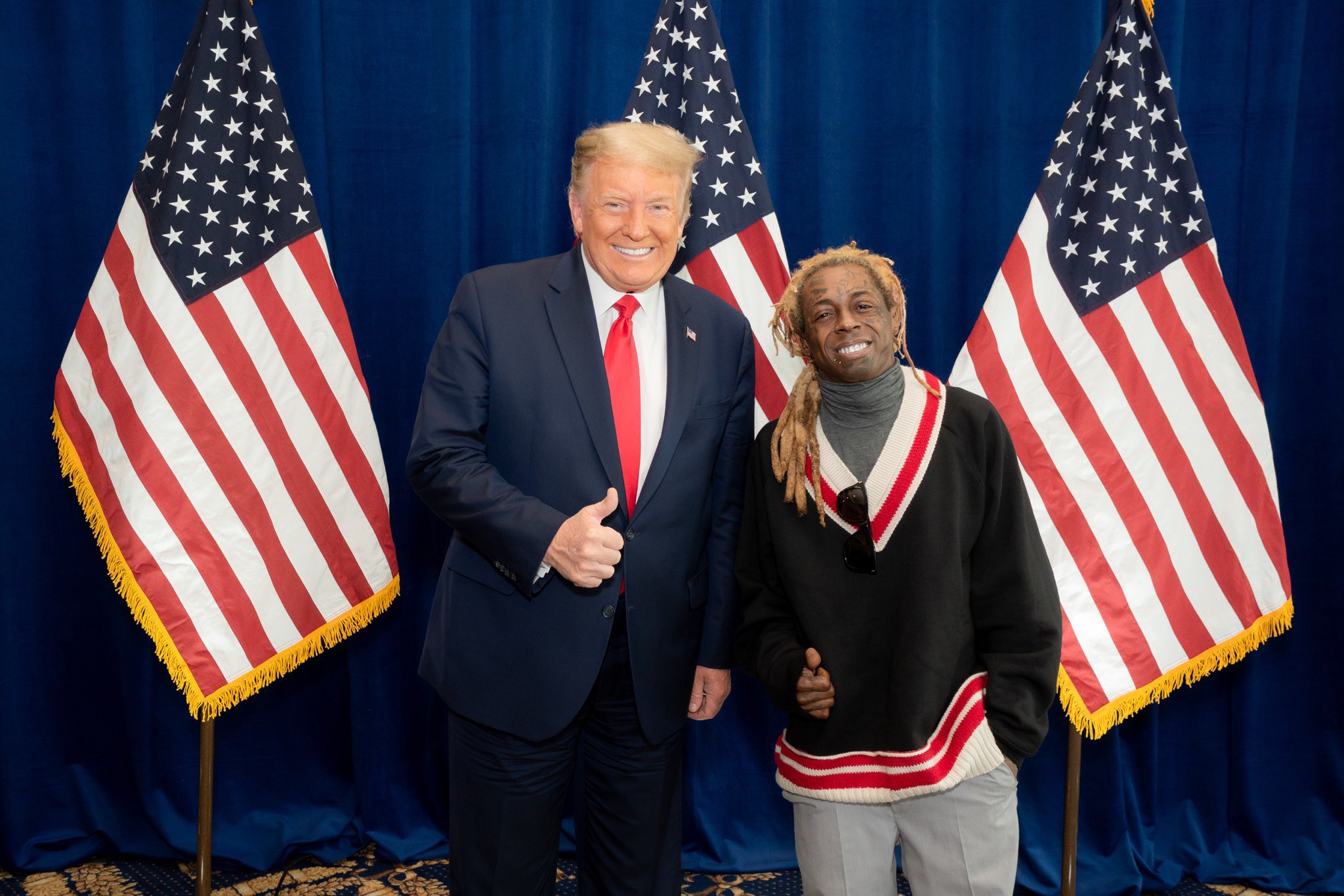 Just had a great meeting with @realdonaldtrump @potus besides what he's done so far with criminal reform, the platinum plan is going to give the community real ownership. He listened to what we had to say today and assured he will and can get it done. 🤙🏾 pic.twitter.com/Q9c5k1yMWf

— Lil Wayne WEEZY F (@LilTunechi) October 29, 2020
Lil Wayne's lawyer Bradford Cohen, who helped set up Trump's meeting with Lil Wayne back in October, denied the speculation in an interview with the New York Times. He revealed that the rapper's support likely caused the former President to favour him. "It never hurts that someone gets a full understanding of an individual when they're just looking at a piece of paper. In hindsight, I guess it worked out." Cohen said.
"I think they had a very strong connection," he added of the unlikely duo. "He's in the entertainment world. He's got a style that's similar in terms of the way that he carries himself, and a lot of rappers and people in the industry relate to that."
For your daily dose of tech, lifestyle, and trending content, make sure to follow Plat4om on Twitter @Plat4omLive, on Instagram @Plat4om, on LinkedIn at Plat4om, and on Facebook at Plat4om. You can also email us at info@plat4om.com and join our channel on Telegram at Plat4om. Finally, don't forget to subscribe to our YouTube channel HERE.