Summary: Twitter has announced that it is increasing longer Tweets character limit for paying subscribers to 4,000 characters. This feature, called Twitter Blue, is currently only available to users in the US, and non-subscribers can still read and engage with longer tweets but cannot create them themselves.
Twitter has announced an increased character limit for paying subscribers, allowing them to create longer tweets of up to 4,000 characters. The social media company made the announcement on Wednesday after hinting at it about a month prior.
For now, the feature is only available to users in the US who are subscribed to Twitter Blue. "Most standard functions of tweeting still apply, whether you want to post a picture, use a hashtag, or create a poll," the announcement read, which was longer than the typical tweet.
To prevent users from having to scroll, these longer tweets will still be capped at 280 characters, with a "Show More" option available to click and read the full post. Additionally, if you're using Twitter on the web, you currently cannot save these longer tweets as drafts or schedule them to be sent later.
Even if you're not a Twitter Blue subscriber, you can still read the longer tweets and engage with them, but you cannot tweet them yourself.
Some users have questioned the rationale behind longer tweets, as the "Show More" option functions similarly to threads, where you can engage with individual tweets. In fact, with threads, you can have engagements with each individual tweet, rather than all engagement being focused on one tweet.
However, longer tweets may have the advantage of organizing all thoughts in one post and reducing the possibility of a single tweet being taken out of context if someone does not read the entire thread.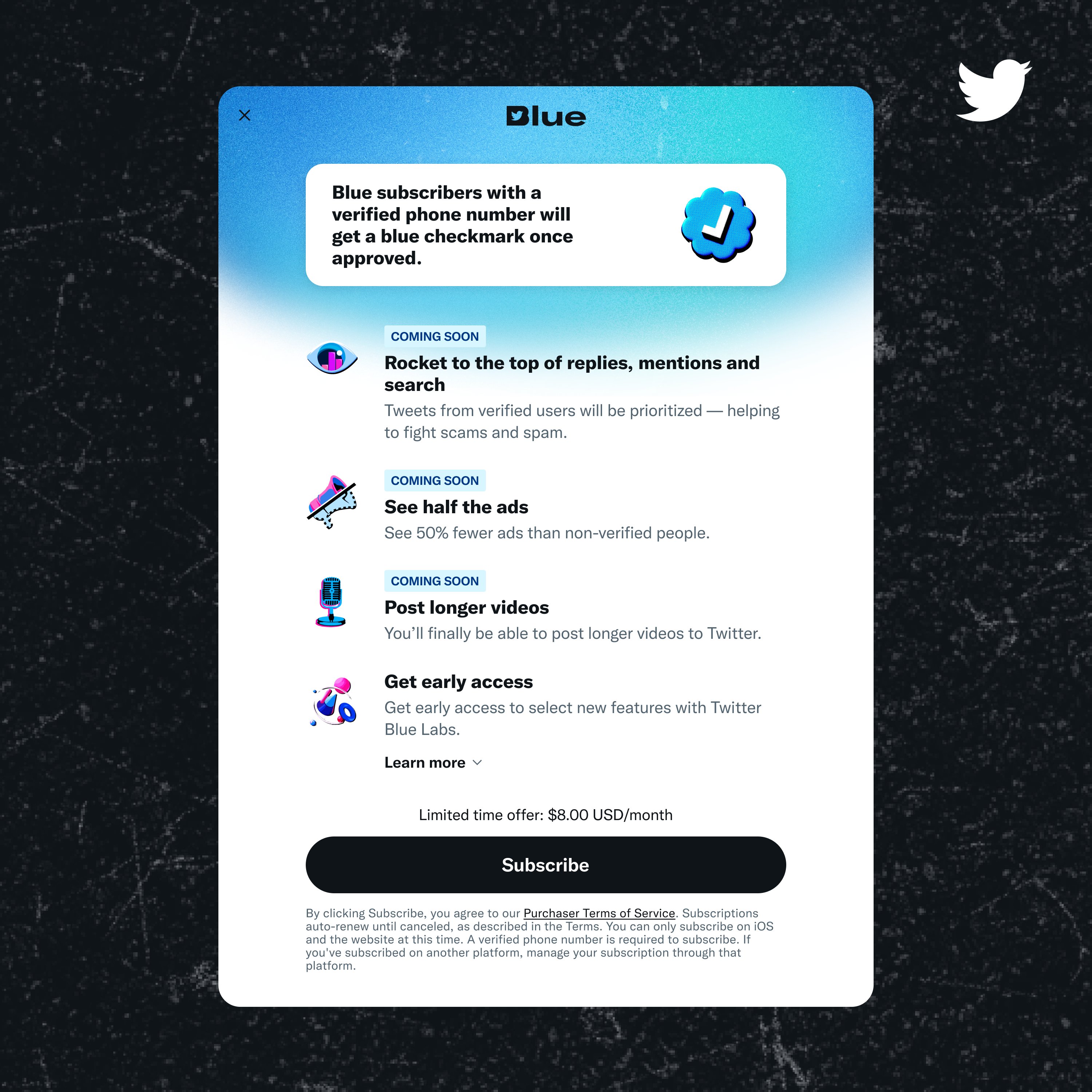 In conclusion, longer tweets are a perk for Twitter Blue subscribers, but early reactions to the announcement suggest that this feature may not be enough to motivate free users to start paying.
For your daily dose of tech, lifestyle, and trending content, make sure to follow Plat4om on Twitter @Plat4omLive, on Instagram @Plat4om, on LinkedIn at Plat4om, and on Facebook at Plat4om. You can also email us at info@plat4om.com and join our channel on Telegram at Plat4om. Finally, don't forget to subscribe to OUR YOUTUBE CHANNEL.