Nigerian SInger Ruger seems to be on a roll again and this time around, He is taking a major swipe at His Collegue, Kizz Daniel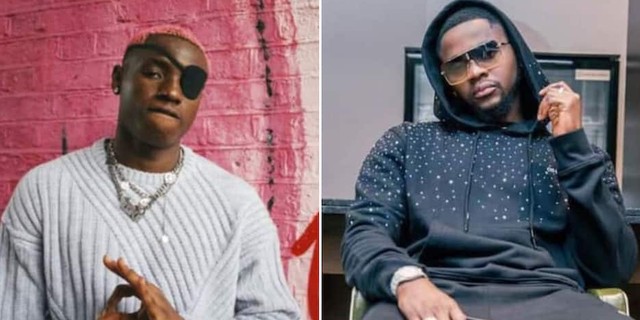 The upcoming singer, Ruger, took to his verified Twitter account to criticize his senior colleague, Kizz Daniel. Ruger tweeted his arrival in Tanzania, where he is scheduled to perform at an event on October 1st, saying, "TANZANIA !!!! I'm here, and I didn't leave my bags behind. We'll see you on October 1st ".
When Ruger announced his arrival in Tanzania, the same nation where Kizz Daniel was detained a few weeks ago, he claimed he hadn't forgotten his Bag Like Kizz
Recall that Steven Uwah, a show promoter, had claimed in August that Kizz Daniel had broken the terms of their agreement
by accepting payment but failing to appear for the performance in Tanzania.
Uwah said that the show cost him $300,000 to produce and had Pepsi and Martell as sponsors.
Additionally, tables can sell for up to $10,000. Additionally, he said that Kizz Daniel's activities have confused him and seriously damaged his reputation.
Kizz Daniel, on the other hand, pleaded for pardon, saying that he was unable to perform on the event day because he had forgotten his suitcases holding essential equipment for his live act. In order to make things right with the supporters, he did schedule a second date.
Meanwhile Ruger's statement has raised eyebrows, as twitter fans didn't find His statement humorous.
Many called him out for unnecessarily looking of issues with Kizz Daniel.
But what can we say, Ruger seems to always be on the edge
Recall His last social media war with Bnxn? Well we do Hope Kizz Daniel doesn't reply Him like Buju did
For your daily dose of tech, lifestyle, and trending content, make sure to follow Plat4om on Twitter @Plat4omLive, on Instagram @Plat4om, on LinkedIn at Plat4om, and on Facebook at Plat4om. You can also email us at info@plat4om.com and join our channel on Telegram at Plat4om. Finally, don't forget to subscribe to OUR YOUTUBE CHANNEL.