See Dangers Of Pineapple Consumption During Pregnancy
Who doesn't love pineapples? Tasty, juicy pineapple is lots of people's favourite fruit any time, any day. However, excessive consumption by pregnant women is a No-no! Surprised?
Here are a few risks you may be taking by eating pineapples when you're expecting.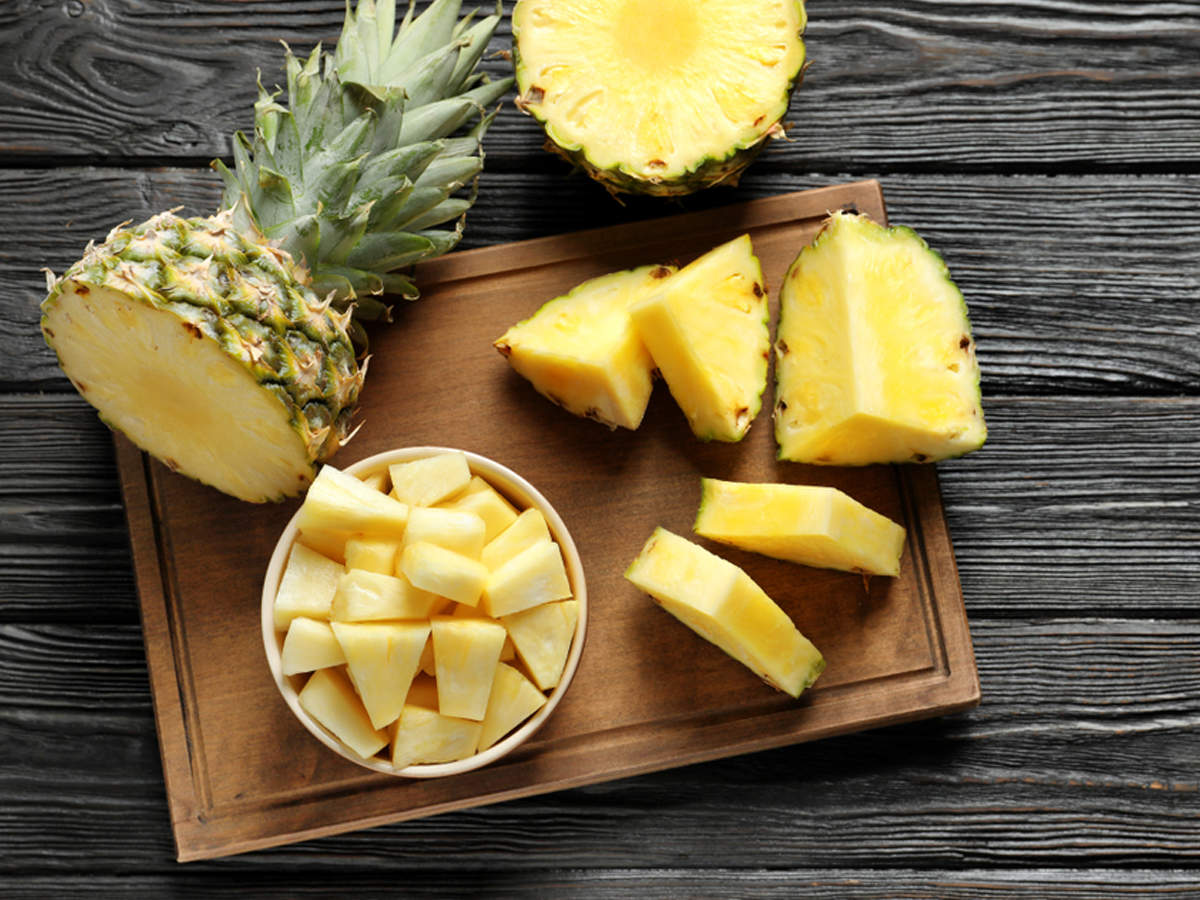 1. Acid reflux
Pineapples have acids that can contribute to acid reflux or heartburn. So, if you have a weak or sensitive digestive system, it's best to avoid this fruit.
2. Miscarriage/premature labour
Accumulation of bromelain found in pineapple may soften the cervix and lead to miscarriage or premature labour. It may also cause uterine contractions, rashes, and vomiting during the first trimester of your pregnancy.
3. Increase the blood sugar
Pineapples contain a lot of sugar; hence, they are not suitable for women with gestational diabetes.
4. Increase body weight
Pineapples have high-calorie content and aren't recommended to overweight pregnant women.
5. Cause diarrhea
Bromelain, an enzyme found in pineapple is also responsible for diarrhoea if consumed in large quantities. If you are expectant and aren't used to eating pineapples and you're trying it for the first time, you may have a few allergic reactions like diarrhea, itching, swelling in the mouth, runny nose or asthma in some cases.
How many pineapples can a pregnant woman eat?
Avoid pineapples during the first trimester. During the second trimester, you can eat around 50 – 100 grams of pineapple a week. In the third trimester, you can consume around 250 grams of pineapple a day. However, since excess consumption can cause uterine contractions, check with your gynecologist about how many pineapples you can safely eat.
For your daily dose of tech, lifestyle, and trending content, make sure to follow Plat4om on Twitter @Plat4omLive, on Instagram @Plat4om, on LinkedIn at Plat4om, and on Facebook at Plat4om. You can also email us at info@plat4om.com and join our channel on Telegram at Plat4om. Finally, don't forget to subscribe to our YouTube channel HERE.