American rapper Tyga has been arrested on a felony domestic violence charge following allegations of abuse by his ex-girlfriend, Camaryn Swanson.
The Los Angeles Police Department's Hollywood division booked the "Rack City" rapper on  Tuesday morning, according to the department's media relations division, which tweeted the news. He was later released after posting $50,000 in bail.
Tyga voluntarily turned himself in to the LAPD to face allegations that he got physical with his ex-girlfriend
The 31-year-old rapper turned himself in on Tuesday after refusing to speak with police on Monday at his home.
A source close to Tyga claimed to TMZ that Swanson showed up at his house at 3 a.m. Monday "shouting" on his doorstep and seemingly intoxicated, at which point he let her in and the situation escalated. However, the 22-year-old model alleges that the rapper sent a car for her while the couple was seemingly in the process of breaking up.
Swanson filed a police report on Monday after leaving the rapper's house, where the alleged incident took place.
Swanson posted receipts of her text conversation with the "Taste" artist that purportedly show he sent a car for her, and added a direct rebuttal to TMZ in her Instagram Story: "I didn't show up 'screaming' or uninvited. When I tried to leave he physically assaulted [me] and refused to let me leave for hours."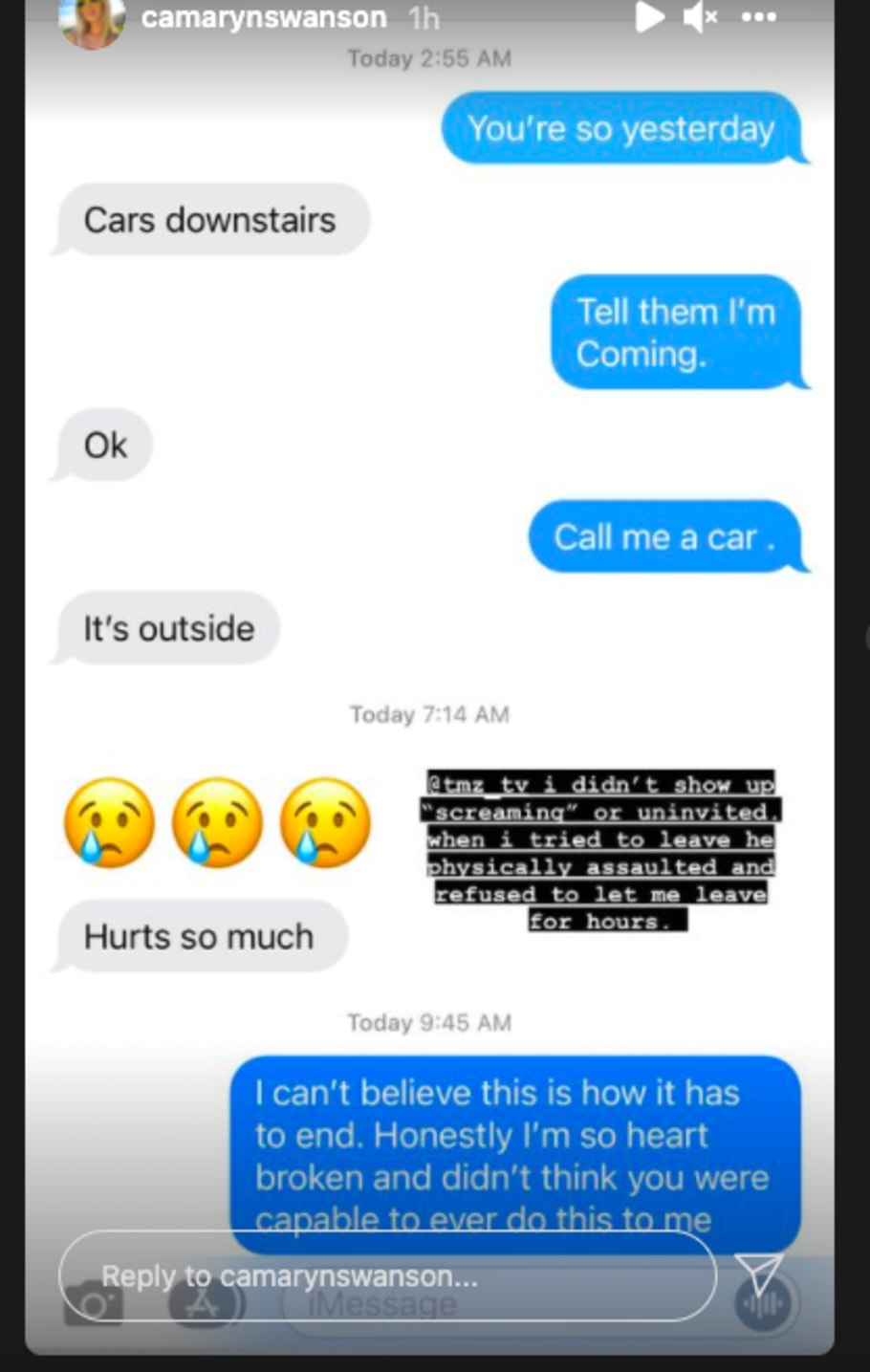 "I'm so embarrassed and ashamed it had to get to this but I have to stand up for myself," Swanson wrote alongside images of injuries allegedly inflicted by Tyga.
Swanson and Tyga first appeared on each other's Instagram pages in March 2021.
For your daily dose of tech, lifestyle, and trending content, make sure to follow Plat4om on Twitter @Plat4omLive, on Instagram @Plat4om, on LinkedIn at Plat4om, and on Facebook at Plat4om. You can also email us at info@plat4om.com and join our channel on Telegram at Plat4om. Finally, don't forget to subscribe to OUR YOUTUBE CHANNEL.