Prince William has broken his silence over allegations of racism made by his younger brother Prince Harry and wife  Meghan Markle.
Responding to journalists, the heir to the British throne insisted that his family is not racist.
Prince William is the first royal to respond personally after Harry and Meghan's explosive interview with Oprah which aired on CBS Network.
The Duke of Cambridge was filmed walking with his wife and members of his team while he fielded questions from journalists.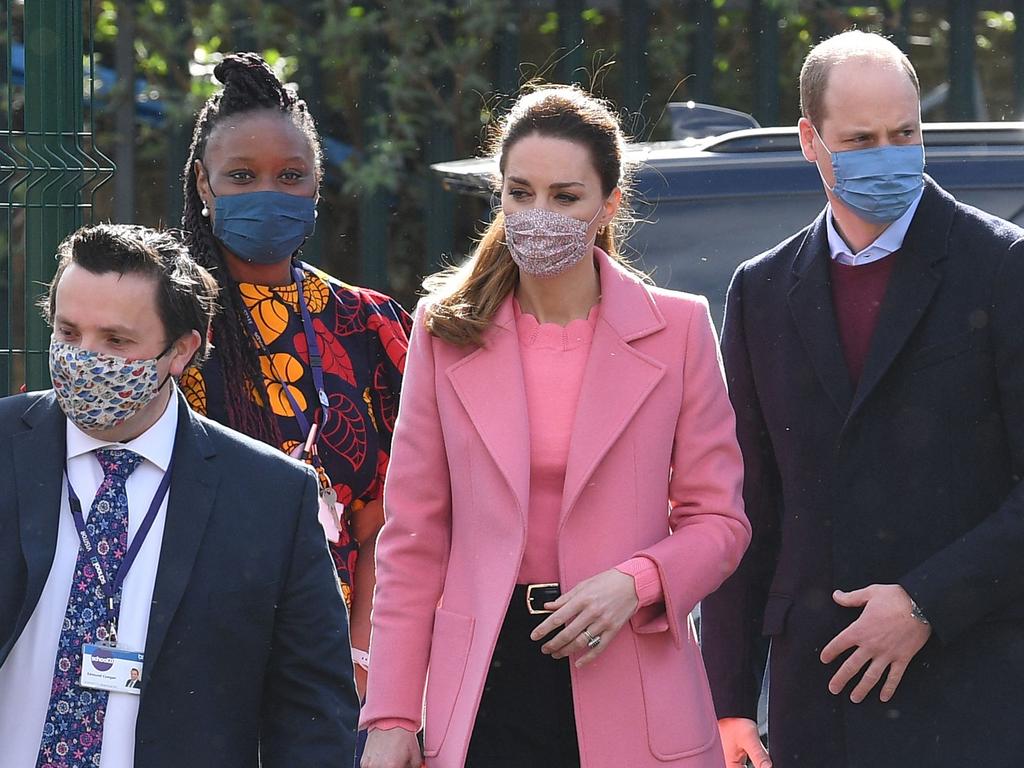 When he was asked if he'd spoken to his brother Harry since the interview aired, the Prince said n. He however said he would speak to him soon. The interview aired four days back, on March 8th.
The reporter then asked if his family is indeed racist like Meghan and Harry suggested to which Williams responded;
"We're very much not a racist family".
His response is coming after Buckingham released a statement to say Harry and Meghan's claim of racism was "concerning".
The couple's bombshell interview with Oprah Winfrey has been the hottest topic around the globe since it aired. Meghan Markle shared the passive-aggressive racist air made her time in the palace so unbearable she considered suicide.
The couple also shared members of The Royal Family had expressed concern over what color of skin Archie, their son would be before he was born.
The statement from the palace said they'd be investigating which member of the royal family made the alleged racist comments.
Watch the video below
For your daily dose of tech, lifestyle, and trending content, make sure to follow Plat4om on Twitter @Plat4omLive, on Instagram @Plat4om, on LinkedIn at Plat4om, and on Facebook at Plat4om. You can also email us at info@plat4om.com and join our channel on Telegram at Plat4om. Finally, don't forget to subscribe to our YouTube channel HERE<