Ezra Olubi, who co-founded Nigerian fintech Paystack, received an Officer of the Order of the Niger merit from President Muhammadu Buhari on October 11, 2022. While he is just one of the more than 400 persons that received a national honour on the same day, he managed to steal most of the attention.
Olubi had appeared to receive the award garbed in his usual unconventional style: a gender-neutral outfit, painted nails, lipstick, and comfy footwear. It sent Twitter users into a frenzy as soon as he shared photos of himself from the event.
Olubi's contrasting take on dressing lit up the usually conservative ceremony.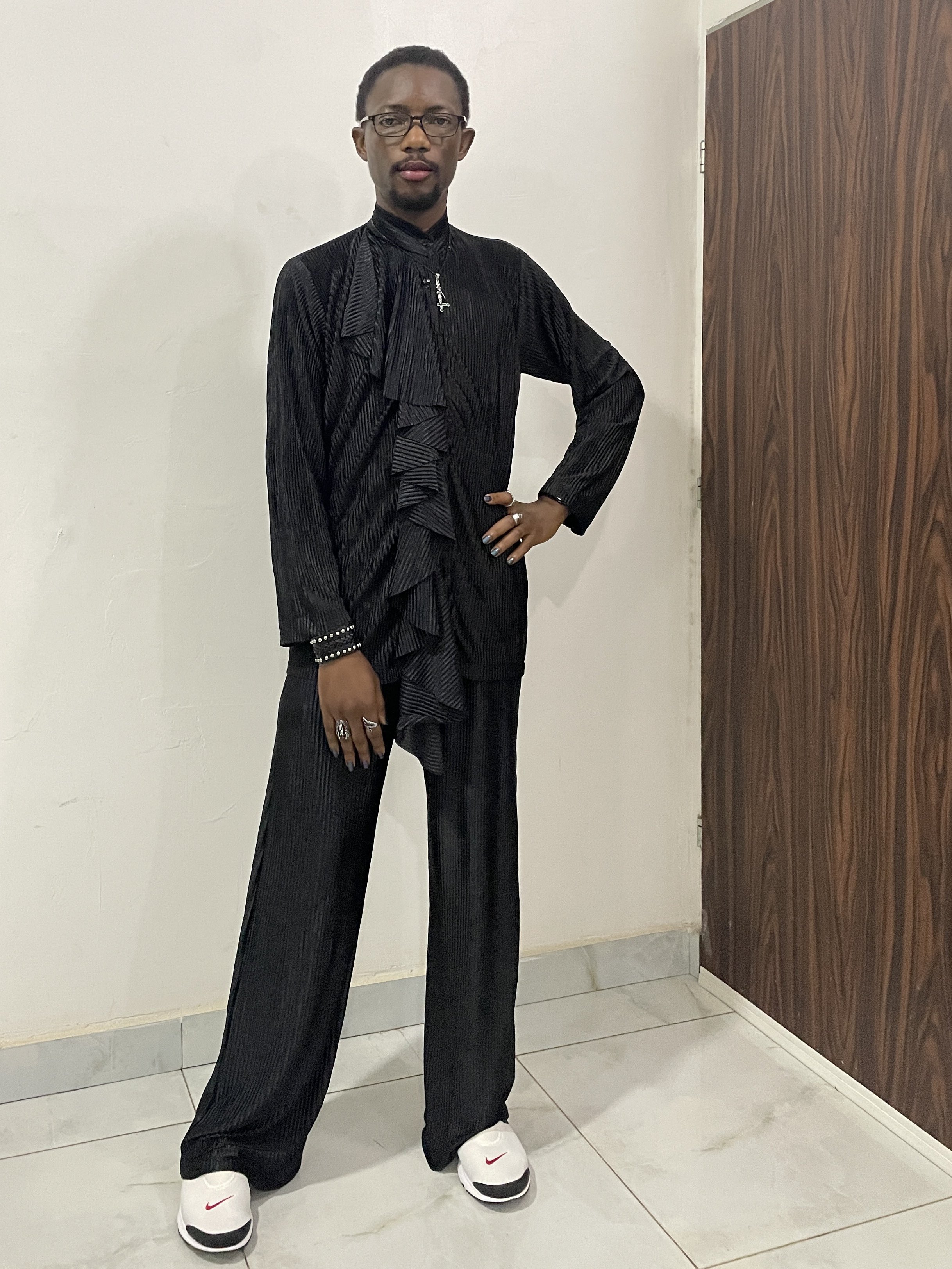 Also read:
– Google launches three gaming Chromebook laptops
– Delta Airlines invests in electric home-to-airport air taxi service
– Nigeria business site, Stears, raises over $3 million in funding.
Typically, the Order of the Niger has four grades: Grand Commander, Commander, Officer, and Member. Speaking at the event, Buhari shared the criteria that qualified Ezra and the other 449 recipients.
"Consistent and meaningful participation in community and/or national development; rendering unsolicited, selfless and philanthropic services to humanity; outstanding sacrifice in the defence of a cause popularly adjudged to be positive, relevant and beneficial to the nation and community," he said. "Remarkable achievement in any field of expertise where the person's activities in that field have made significant contributions to the attainment of national goals and objectives."
Olubi's PayStack became the first Nigerian company to be accepted into the tech accelerator Y Combinator program, with a funding of $120,000. In 2020, the international payment processing platform, Stripe, bought it for $200 million.
While Ezra Olubi has maintained that he is heterosexual, he is also well known for his LGBTIQ Advocacy. Likely, the fact that same-s*x relationships are banned in Nigeria is another talking point as to why someone supporting it is getting a national medal.
For your daily dose of tech, lifestyle, and trending content, make sure to follow Plat4om on Twitter @Plat4omLive, on Instagram @Plat4om, on LinkedIn at Plat4om, and on Facebook at Plat4om. You can also email us at info@plat4om.com and join our channel on Telegram at Plat4om. Finally, don't forget to subscribe to OUR YOUTUBE CHANNEL.