Nollywood actress Nuella Njubigbo has received a brand new Lexus SUV as present a few weeks after rumoured separation from her husband Tchidi Chikere.
Actress Charis-Grace Bassey formerly Belinda Effah took to her Instagram page on Tuesday 1st June 2021 to share the news with her followers.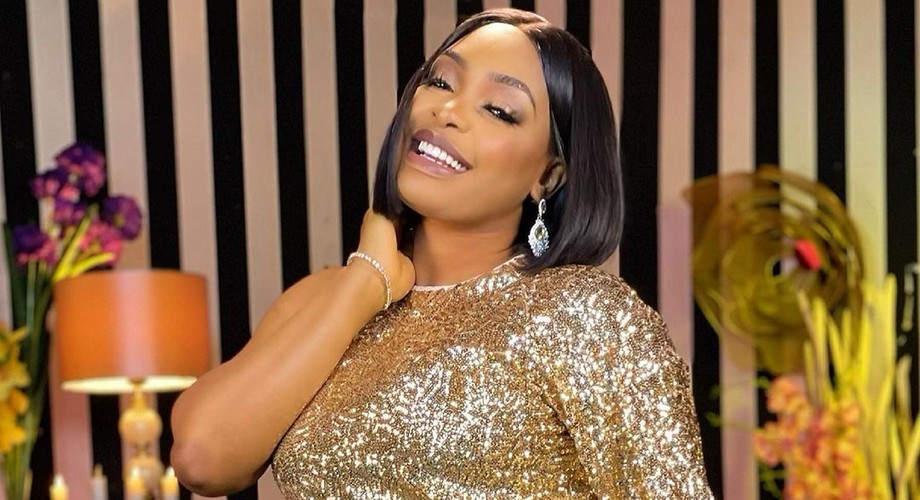 In the video, Nuella appeared stunned, while showing off the car.
"Nuella just got herself a brand new car and she is so freaking surprised. She can't even believe it. This is brand new, tear rubber for Nuella. Congratulations you got yourself a brand new car. Oh my God, she can't believe it"
View this post on Instagram
Rumours of a potential crack in their marriage swirled a few weeks ago after Sophie Williams, Chikere's ex-wife, hinted that the union had crashed.
"Wetin dey happen to one love made in heaven?" Williams had written in the now-deleted post.
The pair had dismissed the rumoured split at the time. But shortly after the development, they unfollowed each other on Instagram.
Njubigbo further heightened the rumours after she removed her husband's surname from her Instagram profile.
The movie star's Instagram bio which previously read "mother and wife" has also been changed to "award-winning filmmaker, mum, CEO".
Chikere on Saturday 19th May shared several posts suggesting that the marriage may be witnessing some challenges.
"Pain will leave once it is done teaching you. His grace has brought me this far.. he is still with me," he had written.
On Sunday 20th May, the filmmaker also appreciated those who have so far reached out to him to show their support. He also tackled his critics amid the rumours.
"To those who have reached to me via phone calls and DMs and offered a word or prayer for my family, may God in his infinite mercy bless you all.
To those who believe crap and judge what they know nothing about and a man they do not know and never came across, I wish you what you wish me. Life is good because God is still on the throne. It'll end in praise. Shalom, I move."
Presently it appears that the couple is doing their best to move on with their lives. Tchidi Chikere has been posting photos from a movie set, while Nuella Njubigbo just has been blessing her followers with beautiful photos of herself on Instagram.
They tied the knot in 2014 and welcomed their first child, a girl, shortly after.
For your daily dose of tech, lifestyle, and trending content, make sure to follow Plat4om on Twitter @Plat4omLive, on Instagram @Plat4om, on LinkedIn at Plat4om, and on Facebook at Plat4om. You can also email us at info@plat4om.com and join our channel on Telegram at Plat4om. Finally, don't forget to subscribe to our YouTube channel HERE.