Media personality and actress La La Anthony has filed for divorce from NBA star Carmelo Anthony after 11 years of marriage.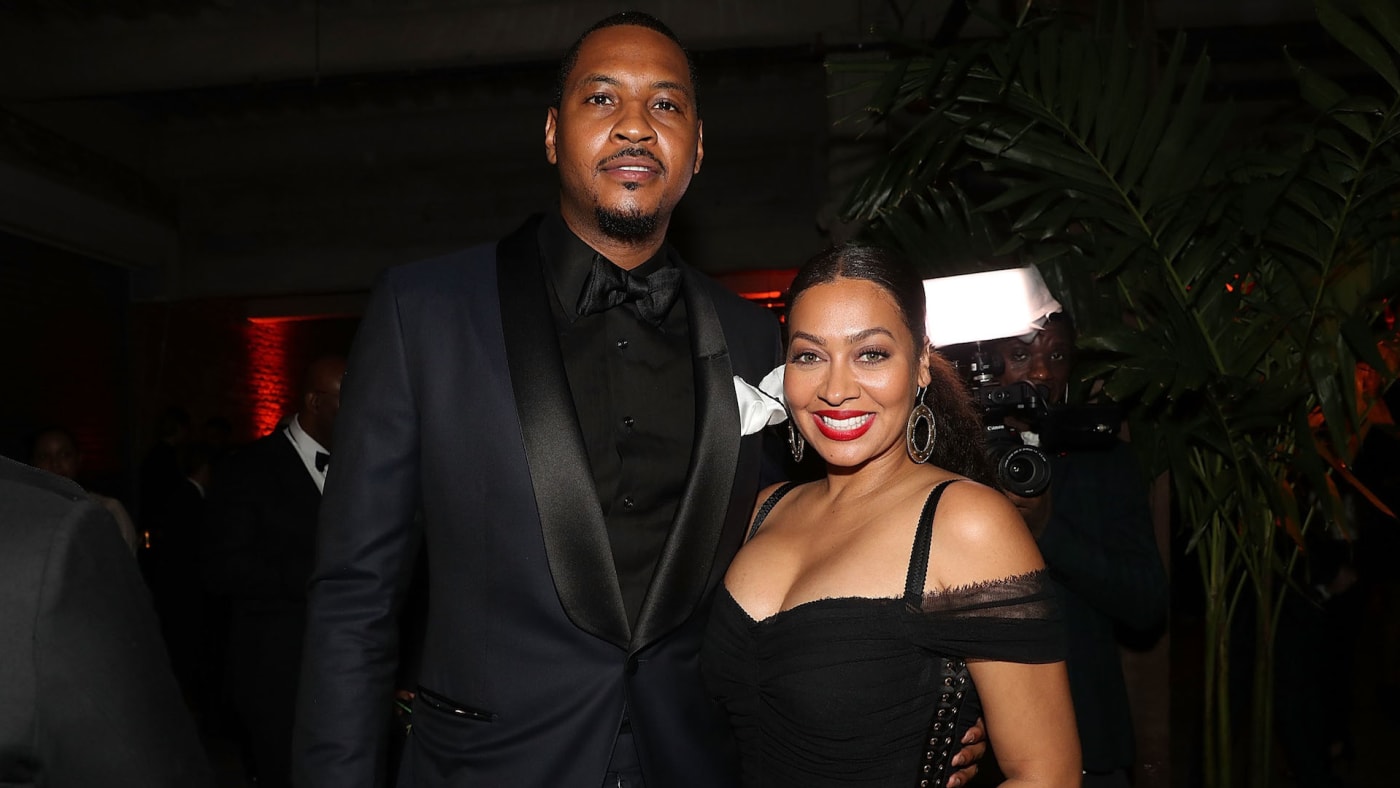 La La filed for divorce on Thursday, June 17th and cited "irreconcilable differences" as reason for divorce according to TMZ.
According to a source who spoke to Page Six, the former couple have been separated "for a while," but "remain friends, as always, after 16 years together, and everything about the divorce is amicable."
La La had first split from Carmelo Anthony in 2017 when rumours swirled that he cheated and even possibly fathered a child by another woman.
However, in 2018 it appeared they had reconciled as they started making public appearances again.
By 2019, reconciliation plans hit the rocks as more rumours of infidelity re-emerged. Things took a dramatic turn when photos of Anthony with another woman on a boat cruise surfaced just a day before La La celebrated her 36th birthday.
They seemed to only focus on their now 14-year-old son Kiyan after that. However, they quietly quarantined together in 2020.
"I'm on the West Coast. I have a bunch of my family with me. My son, obviously, is here," she told Access Hollywood at the time. "I was in New York, and I just felt like it was time to get out of New York. I was like, 'You know, this is not the place to quarantine at anymore. It's time to go.' So I grabbed some of my nieces, family members, Kiyan, and we came out west and we are just quarantining now together. Melo is — he's here somewhere."
La La and Carmelo Anthony started dated in 2003 and had their child Kiyan in 2007. They got married in 2010.
For your daily dose of tech, lifestyle, and trending content, make sure to follow Plat4om on Twitter @Plat4omLive, on Instagram @Plat4om, on LinkedIn at Plat4om, and on Facebook at Plat4om. You can also email us at info@plat4om.com and join our channel on Telegram at Plat4om. Finally, don't forget to subscribe to our YouTube channel HERE.