NBA player Tristan Thompson is expecting a third child with a personal trainer.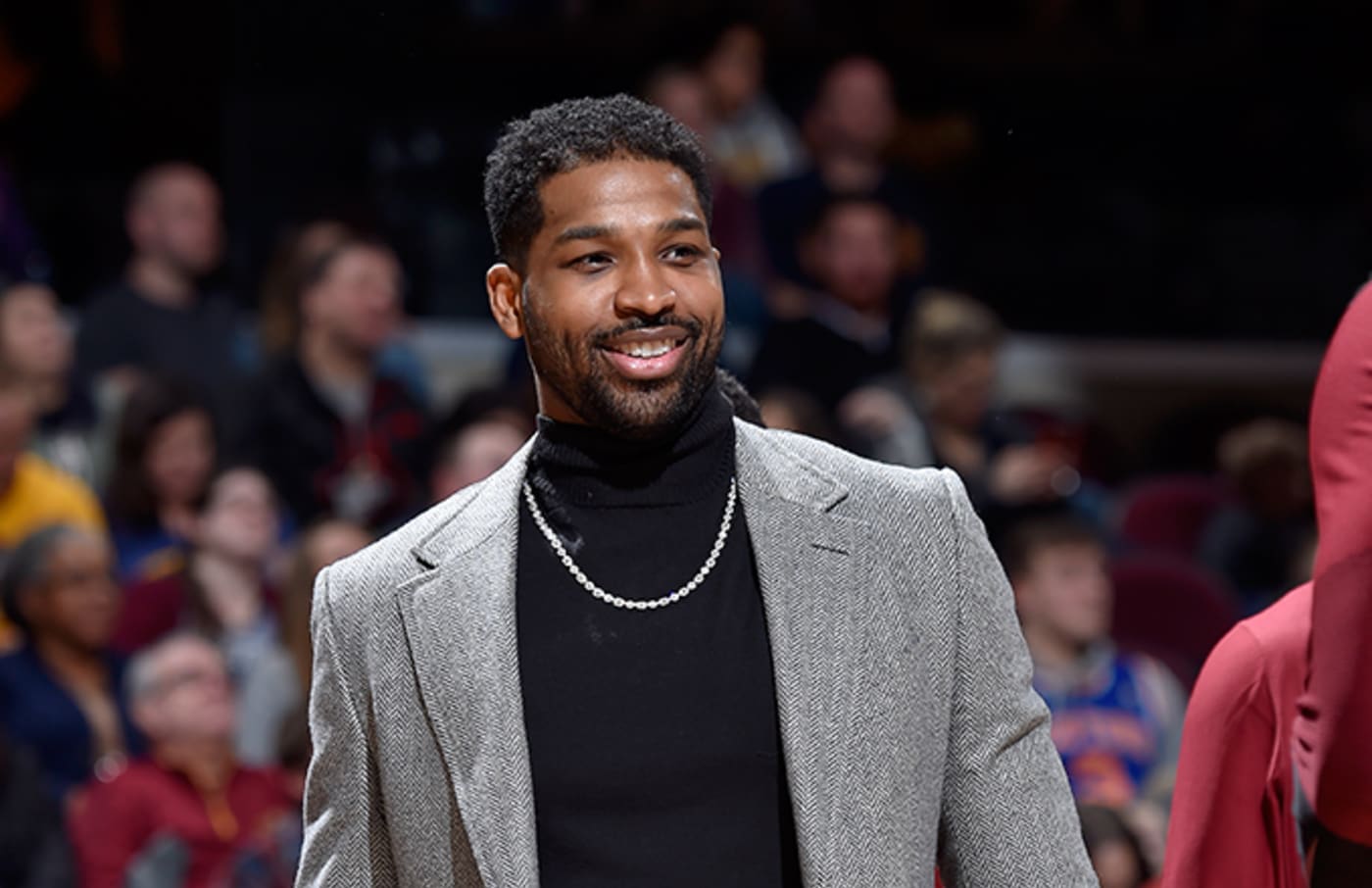 The DailyMail, reports that the NBA star is expecting a baby boy with a Texas-based personal trainer.
The trainer, Marilyn Nicole has already filed for child support from the rich NBA star before giving birth to the child. Nicole said she conceived the child on the night of Tristan's 30th birthday.
At that time, the NBA star was still in a relationship with Khloe Kardashian whom they share a daughter.
However, Tristan admitted he had s*x with the 31-year-old trainer but claimed that it only happened once.
In a twist, Nicole said the affair started five months before his birthday and the affair continued after she got pregnant.
Tristan Thompson isn't new to scandals on the internet. In May Instagram model Sydney Chase opened up about her alleged affair with the Basketball star.
Chase claimed in an interview on the "No Jumper" podcast that she hooked up with the Boston Celtics player, 30, in January of this year.
It was a peek-a-boo d–k, but, baby, it was good. He told me he was not in a relationship anymore, so I said OK. We talked, we hung out multiple times, we went out together, everything," she alleged. The video has since been removed from YouTube.
It wouldn't be the first time Thompson cheated on the "Keeping Up With the Kardashians" star with an Instagram model. In 2018, he had a steamy night with Instagram model Lani Blair days before Khloé Kardashian gave birth to their daughter, True.
In 2019, Tristan was involved in another cheating scandal with Kylie Jenner's now-former best friend, Jordyn Woods. Kardashian first blamed Woods, 23, for the hookup. But after facing backlash, she turned her wrath on Thompson.
In May, Tristan Thompson denied the cheating allegation and took legal action against the podcast on which Sydney Chase claimed they had an affair.
For your daily dose of tech, lifestyle, and trending content, make sure to follow Plat4om on Twitter @Plat4omLive, on Instagram @Plat4om, on LinkedIn at Plat4om, and on Facebook at Plat4om. You can also email us at info@plat4om.com and join our channel on Telegram at Plat4om. Finally, don't forget to subscribe to OUR YOUTUBE CHANNEL.