Nollywood actor, Writer and filmmaker, Jim Iyke  has now joined the long list of celebrities to be honored with a chieftaincy Title
The event which took place in Ghana saw the actor being conferred with the "OHA DIKE 1 OF INDIGBO"  title, by HRH Dr AMB. Chuwudi J Ihenetu, Ezi Ndibgo of Ghana.
During the 10th Yam Festival, which was held on Sunday, September 18, 2022, the actor was given the title of chieftaincy.
According to HRH Dr. Chuwudi J. Ihenetu, the actor received recognition for his outstanding accomplishments and contributions to the Igbo people as well as the African entertainment business.
See photos from the event below;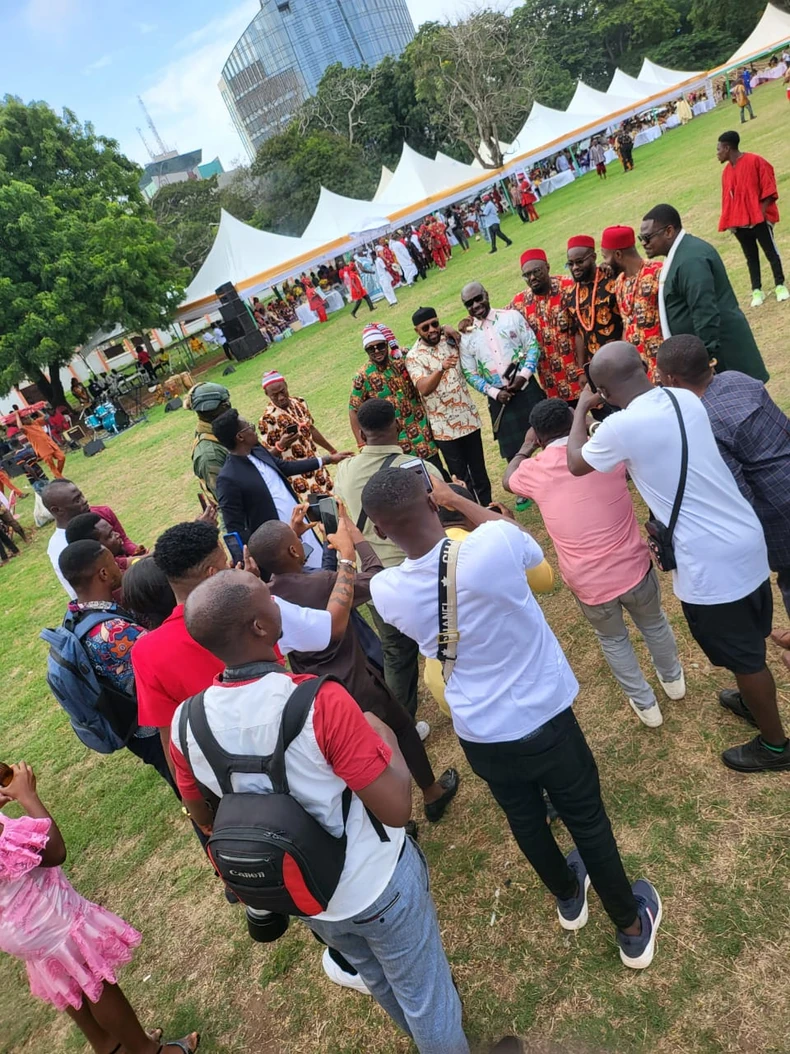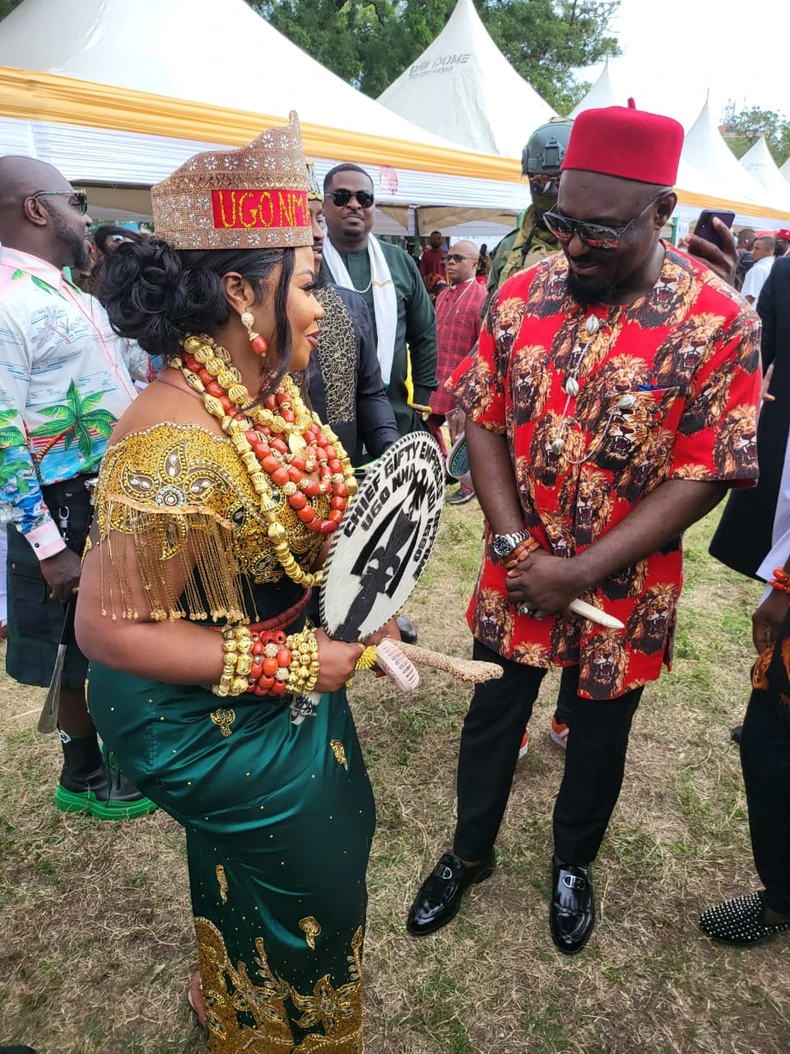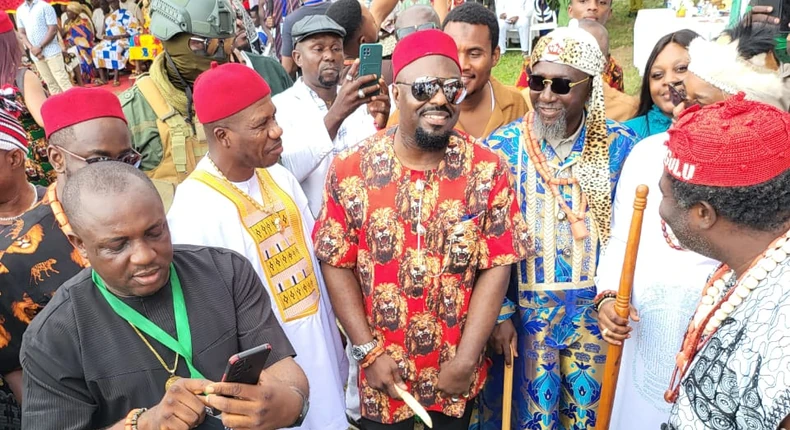 Meanwhile, as earlier stated, Jim Iyke is not the first celebrity to be conferred with a chieftaincy title
In 2018, several Nigerian celebrities including music star D'banj, and reality TV star, Teddy A were conferred with chieftaincy titles.
Teddy A was conferred with the chieftaincy title of Asojuomo of Iyere Owo by the Kabiyesi Oliyere of Iyere Owo.
While D'banj was conferred with the title of 'Enyi Ka Nwanne' of Amuzi Obowol Autonomous Community in Imo State.
Other celebrities who have become red cap chiefs include media personality Noble Igwe and Nollywood actor, Alexx Ekubo.
Meanwhile, Jim Iyke was recently in Ghana, where a movie He made resulted to a wide spread rumor that He had converted from Christianity to Islam
But reacting, Jim Iyke in a video on his Instagram page dismissed the reports,
saying he had no plans of ever converting to Islam.
According to him, the viral photos which triggered the claim were taken from a movie he's currently shooting in Ghana.
"Let me quickly address the elephant in the room and go back to what I do best. I feel it necessary to address the rumour making the rounds lately.
"we made a movie in Ghana and it's a movie about religious fanatic,
someone took a picture from that movie and claimed I converted my faith.
"I respect all religions and I have no intention of ever converting my faith. I'm totally committed to my faith.
I don't understand why someone will do these but there is a certain line that you not be crossed," he said.
For your daily dose of tech, lifestyle, and trending content, make sure to follow Plat4om on Twitter @Plat4omLive, on Instagram @Plat4om, on LinkedIn at Plat4om, and on Facebook at Plat4om. You can also email us at info@plat4om.com and join our channel on Telegram at Plat4om. Finally, don't forget to subscribe to OUR YOUTUBE CHANNEL.