Popular Instagram comedian Adebowale Adebayo aka Mr Macaroni says he is not married.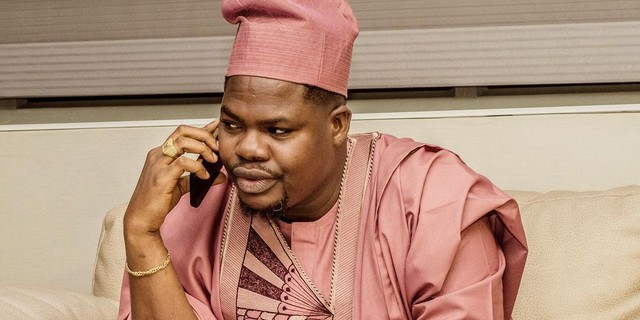 The skit maker and actor recently sparked marriage rumours with Kemi Ikuseedun aka Mummy Wa.
He had further escalated the confusion triggered by his earlier post when he released what he claimed to be their wedding photos.
However, the comedian has revealed that he is still single. He made the revelation on the occasion on his his 29th birthday on Tuesday May 3th.
He also appreciated those who celebrated him on his birthday.
"Thank you all for your kind messages. 29 feels good! Confession: I'm not married ooo,"
Thank you all for your kind messages. 🙏🏾❤️
29 feels good!

Confession: I'm not married ooo 😭😭 pic.twitter.com/c6GVIhNziT

— MrMacaroni (@mrmacaronii) May 3, 2022
In March, Mr Macaroni says he is afraid of love and marriage. He said this in a tweet while holding a question and answer session.
The now-deleted tweet read: "No! Marriage scares me. I haven't been in a relationship since my time in Houdegbe North American University, Benin Republic (HNAUB). That's like 2011-2012″
Mr Macaroni, is a Nigerian comic skit maker, actor, and activist. He is popular for his Instagram comedy videos, where he plays the role of a "sugar daddy".
For your daily dose of tech, lifestyle, and trending content, make sure to follow Plat4om on Twitter @Plat4omLive, on Instagram @Plat4om, on LinkedIn at Plat4om, and on Facebook at Plat4om. You can also email us at info@plat4om.com and join our channel on Telegram at Plat4om. Finally, don't forget to subscribe to OUR YOUTUBE CHANNEL.