Singer, Buju aka Bnxn has finally broken silence over His N*des that was leaked on Sunday by His alleged Ex girlfriend.
The musician disclosed that he is experiencing heartbreak for the first time in his life
He made the statement on Tuesday, August 30, 2022, on his Snapchat profile.
"I'm incapable of loving anybody in this world asides Peggy. Before you step to me with whatever you think you got going on, know this," he wrote.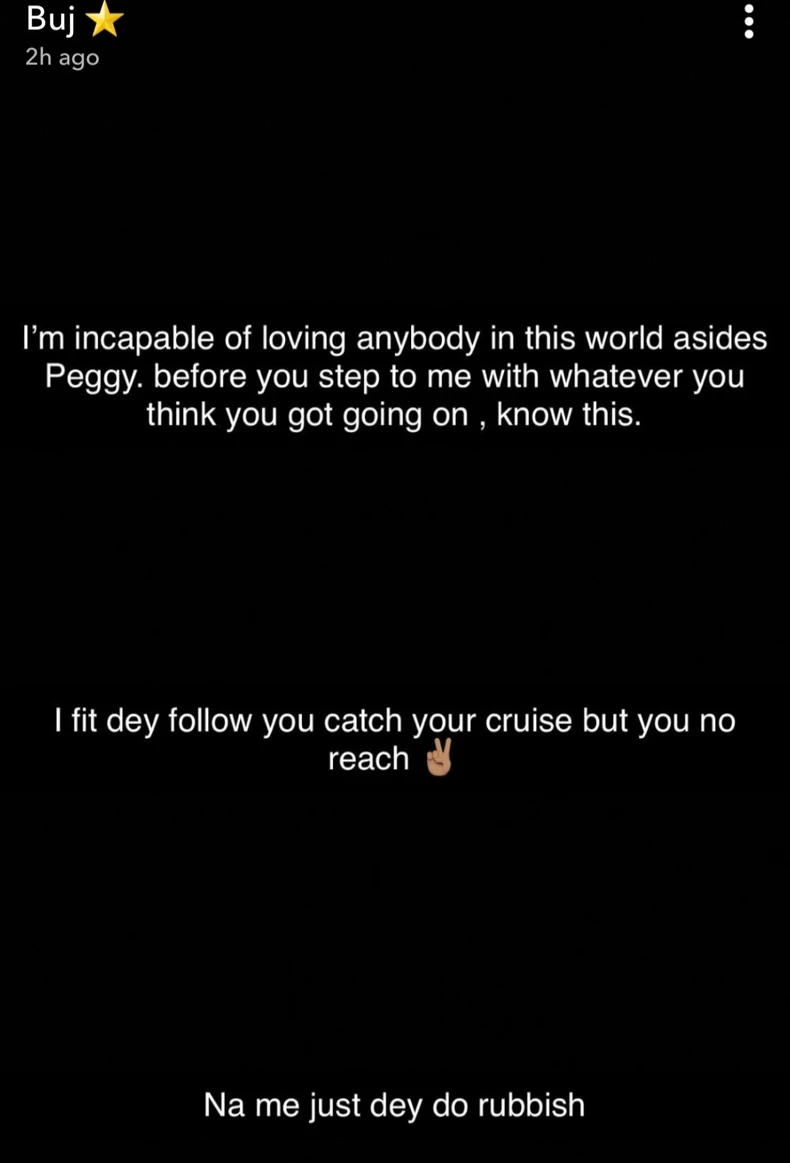 "I fit dey follow you catch your cruise but you no reach. Na me just dey do rubbish. For the first time in my life I'm heartbroken and na me cause am."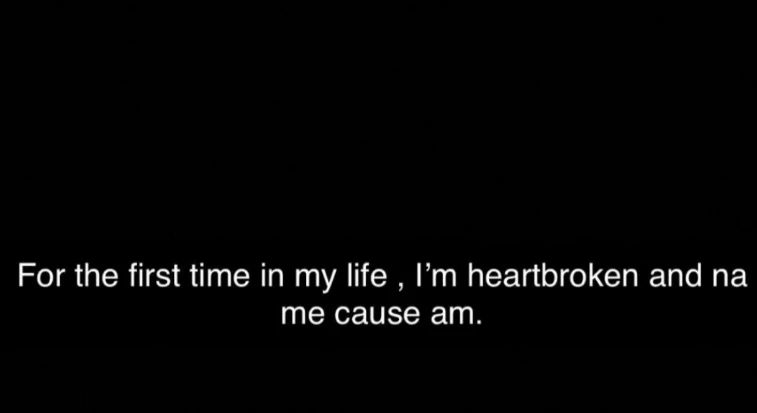 Buju's latest comments are coming days after a lady, Filma Jones, alleged to be his girlfriend released his n**e video on social media.
The Lenu singer is getting dragged on Twitter after his nudes was released on Snapchat.
According to Filma, They were in a serious relationship, but things went South after she got pregnant.
She further claims that she told Buju (BNXN) about the baby,
but that he is trying to silence her and run away from his responsibility.
She then added that when he came to Sweden, he told her he wanted a child, but not with a Nigerian girl.
However he blocked her when she got pregnant and sent his friends and manger to advise her to get an abortion.
Filma added that Buju's manager had the audacity to tell her that she should be happy she got to sleep with Buju.
Meanwhile before now, Bnxn had publicly come out with his relationship with His now Girlfriend, Peggy.
We guess things are no longer looking good for the couple, Hence his heartbroken rant on snapchat.
For your daily dose of tech, lifestyle, and trending content, make sure to follow Plat4om on Twitter @Plat4omLive, on Instagram @Plat4om, on LinkedIn at Plat4om, and on Facebook at Plat4om. You can also email us at info@plat4om.com and join our channel on Telegram at Plat4om. Finally, don't forget to subscribe to OUR YOUTUBE CHANNEL.