Five Things Bobby Brown Shared On His Explosive Red Table Interview
American Singer Bobby Brown on April 14th was on Facebook Watch's The Red Table Talk with Jada Pinkett, her daughter Willow Smith and her mother Adrienne Banfield-Norris where they had an emotional conversation.
Much of Bobby Brown's life has been coloured by the tragedy from the painful deaths of his loved ones. In 2012, Whitney Houston, his ex-wife and mother of his daughter Bobbi Kristina was found dead in her hotel room. An autopsy showed that she died of a drug overdose. Three years after her mother's passing, in 2015, Bobbi Kristina was also found dead in her apartment; cause of death drug overdose. In 2020, his 28-year-old son Bobby Brown Jr was found dead in his LA apartment.
While much of the deaths have been covered extensively by the media, it's something different to hear Brown tell his story, hear his voice crack as he describes his struggles with drug use, his pain in losing his ex-wife and two children to drugs.
Here are five of the biggest takeaways from the explosive Red Table Talk conversation
He's not recovered from the loss of his son Bobby Brown Jr
Bobby Brown Jr was found unresponsive in his apartment by his girlfriend in November 2020 having overdosed on a dangerous cocktail of alcohol, cocaine, opioid, and fentanyl. He was pronounced dead on the scene.
"Losing him was very, very unexpected, just like losing my daughter." Brown shared "We were just in the studio two days before. It was something that hit me really, really hard. He was a musician, played piano, played drums. He was a great writer, he was a teacher and learner, he learned from everybody that he was around, and he taught just as much as he learned," Brown said of the son he shared with ex Kim Ward.
"I admired him as a young man. He grew up and he just wanted to be part of something special."
The "Prerogative" singer didn't see the death from drugs coming because Brown Jnr was only an experimental user. "I did not know. And let me make it clear, he wasn't a user. He would experiment with different things. It wasn't like he was dependent on drugs like when I was in my situation, I depended. I needed it. He was a young man that tried the wrong stuff, and it took him out of here."
He didn't introduce Whitney Houston to drugs
Contrary to popular opinion, Brown says he didn't introduce his ex-wife Whitney Houston to drugs. The singers met in 1991 and got married in July 1992. This was at the height of both their careers. They welcomed their daughter Bobbi Kristina in 1993 but split in 2007. Much of their marriage was riddled with drug use, domestic violence, and infidelity.
Brown says their drug use made their relationship volatile.
"The violence that occurred was using. That's violence in itself. That's abuse. We abused drugs and alcohol. We fought hard verbally, and we loved even harder. Verbally it gets really, really messy," he said. "Our love was strong for each other. We showed it to each other time and time again. We just got caught up, but that had nothing to do with how we felt about each other. The love was always there.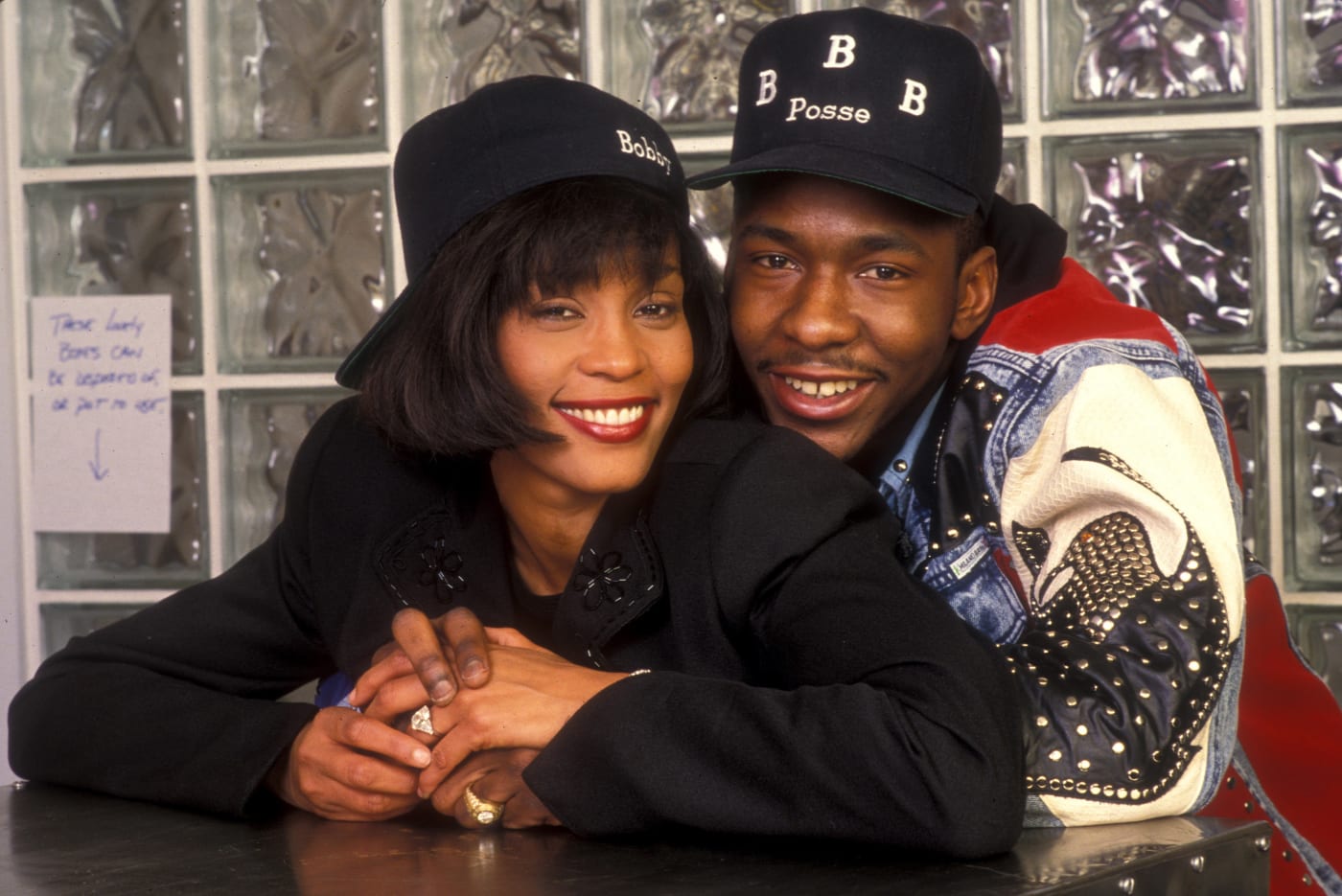 "We tried so hard we struggled really hard as a couple to get clean for ourselves. I got clean a long time before she did. We were already divorced. She was a strong woman she was fighting really hard to save her own life. I had strength enough for myself at that time. Being an addict, I had to save myself in order to be able to save someone else, I had to save myself first. Unfortunately, we grew apart while I was trying to find myself."
However, he didn't introduce her to using. During the interview, Pinkett played a clip where Whitney's brother took credit for introducing her to drugs in a chat with Oprah.
"I don't look at pointing the finger. We did it together. It's not that I started her or that she started me. Drugs are a bad thing. You get caught up in it. Once you're caught up in it, there's no stopping," he said. "That energy starts to take over the relationship, it starts to take over who you are as people and that's what happened between us."
In his book, Every Little Step, the singer had written he first saw Houston ingesting cocaine on their wedding night.
He believes his daughter's boyfriend Nick Gordon killed her
At the time of her death, Bobbi Kristina was living with her boyfriend Nick Gordon in Georgia. She was found dead in her bathtub, from drug overdose and water immersion at age 22.
Bobby Brown says he believes Nick Gordon had a hand in her death. Gordon was adopted by Houston when he was 12 and raised as Kristina's sibling. Their relationship soon turned romantic after Houston's death in 2012.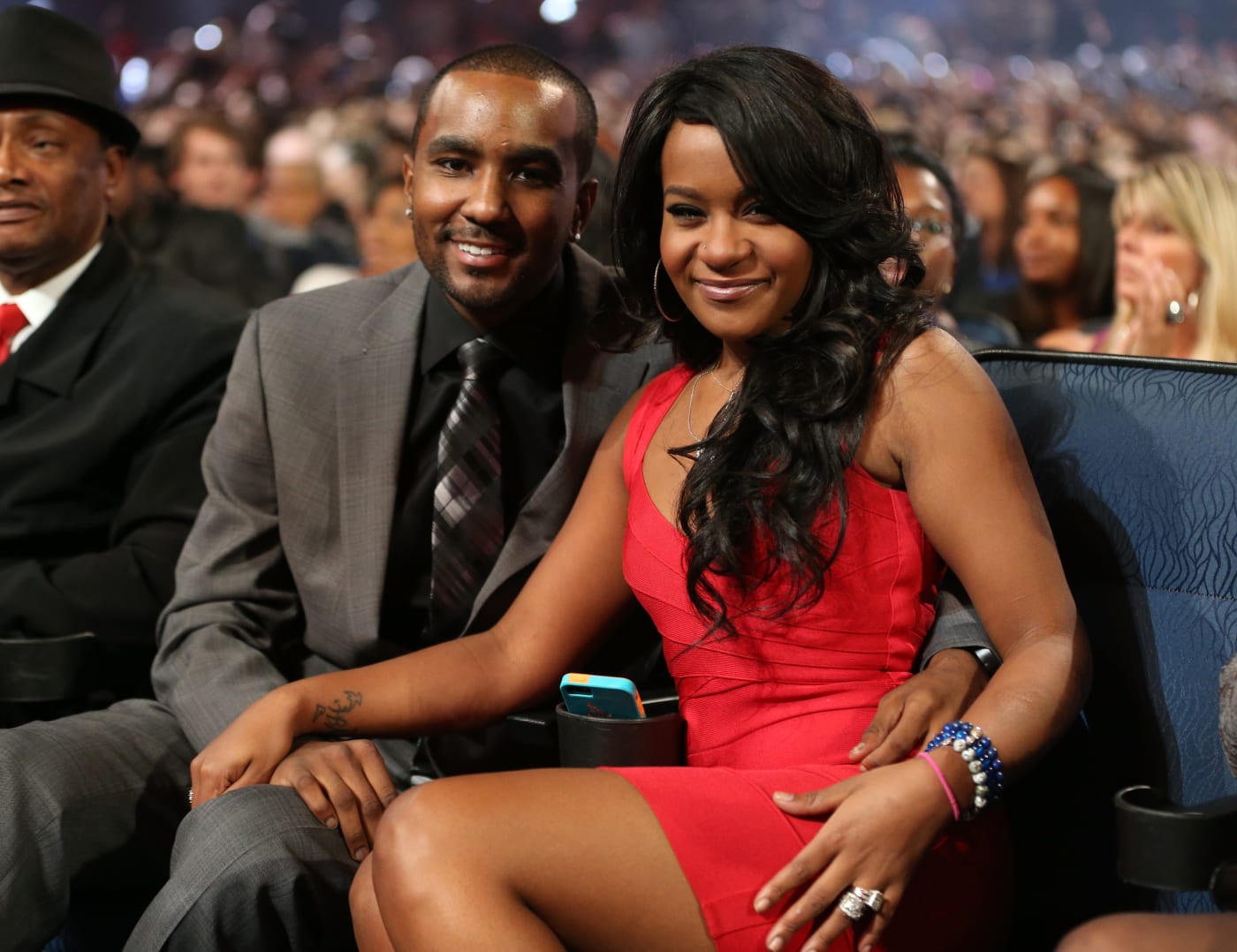 Many around them believed their relationship to be rife with domestic abuse. A lawsuit filed by her estate conservator after her death accused Gordon of knocking out Kristina's teeth and dragging her up the stairs.
The suit also alleged that he "gave Bobbi Kristina a toxic cocktail rendering her unconscious and then put her face down in a tub of cold water causing her to suffer brain damage."
Nick Gordon was absent from the court proceedings. In 2016, the courts declared the conservator won the multimillion-dollar lawsuit by default. He was declared legally liable for Kristina's death and ordered to pay $36 million. Gordon however died in January 2020 from a heroin overdose.
Bobby Brown says he suspects Gordon provided both his ex-wife and daughter with drugs and had a hand in their deaths.
"Definitely. He was the only one there with both situations with my ex-wife and my daughter. And they both died the same way," Brown said. "So you think that he killed Whitney as well?" Willow asked. Brown responded: "I believe so."
"Do you think he provided Bobbi Kristina and Whitney with the drugs? How do you think that he's culpable?" Adrienne asked. "Yes, I think. This is my opinion of who I think this young man was, being around my daughter and being around my ex-wife, I think he was more so a provider of 'party favors,'"
The singer also said he always wanted to ask Gordon how his daughter died but never got the chance.
"Before his death, I was in rehab at the time, when he passed. I had planned on once I left rehab to approach the young man just to find out how my daughter was in her last days. But I never got the chance to find out from him or talk to him"
He blames himself for Kristina's death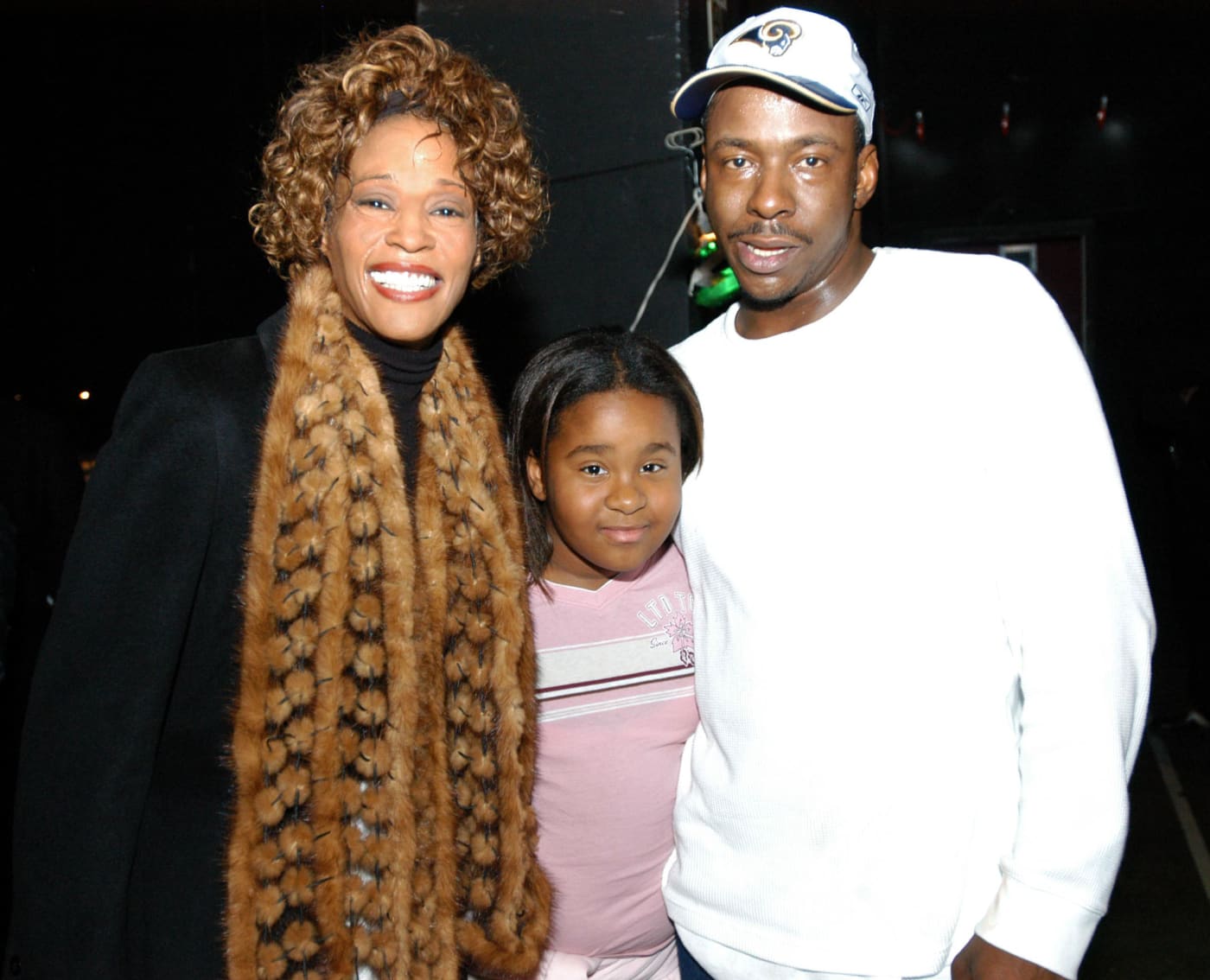 Brown says he didn't know Kristina's relationship with Gordon was abusive and blames himself for not doing something about it.
"I wasn't told about it. Other people might have saw that were around her. But I didn't see it and she didn't tell me anything. I found out after her passing," he said. "That was the hard part, I don't know why I didn't see it. We hadn't been spending as much time together after her mother's death as we should've spent."
The singer says he however tries to suppress feelings of regret so he can move forward.
"There are thoughts that go through your head, but the three, four months before her passing, we had become closer and closer. She had a plane ticket and everything ready to come stay with me. It was just a matter of two days before she would have been on a flight. Two days before this all happened. If I could just get those two days back she would still be here," he said. "Because I would have found out what was going on and to do something about it. It was rough and it's still rough, I think about it every day. I'm filled with, how do I say it, like it's pushed down. I'm keeping it away from me as much as possible because I couldn't do nothing then, and I can't do anything now."
He has not done drugs for 20 years
The singer said he went cold turkey when he was thrown in jail for 60 days and since then has not done drugs. It's been 20 years and he's been sober from alcohol for one year.
"I caught myself in time. I look at it as that I can't get worse than I was because I know my bottom," describing his time in jail. "I've never thought I would spend a day in jail. I went to jail for a DUI. It felt like an eternity. Without narcotics, the first 20 days, it was just hell."
He says he was grateful for his time in jail.
"I was thankful that they put me in jail. I was seeing everything for the first time again and everything looked beautiful."
While he's been clean from drugs for close to two decades, quitting alcohol was harder.
"I felt that with alcohol, I started losing bodily functions. My body started shutting down because I was drinking that much. My body was just giving out on me," Brown said. "Even with alcohol, I got to the point where I needed it. I wasn't getting drunk anymore. I wasn't getting a little tipsy anymore, i needed it to wake up, I needed it to stop the shakes, to function on a day-to-day basis. For me, it wasn't recreational anymore. I had to do it."
Photo credits: Getty Images
For your daily dose of tech, lifestyle, and trending content, make sure to follow Plat4om on Twitter @Plat4omLive, on Instagram @Plat4om, on LinkedIn at Plat4om, and on Facebook at Plat4om. You can also email us at info@plat4om.com and join our channel on Telegram at Plat4om. Finally, don't forget to subscribe to our YouTube channel HERE<