Today marks the first anniversary of the nationwide #EndSARS protest that rocked Nigeria in October 2020.
To mark the day, Instagram comedian, Debo Adebayo aka Mr. Macaroni and rapper Falz and activist Feyikemi Abudu led a #EndSARSMemorial driveby procession at the Lekki toll gate.
The celebrities and other activists waved the Nigerian flags from inside the vehicles while singing solidarity songs at the #EndSARSMemorial.
During a live Instagram video, Mr Macaroni warned Nigerian celebrities to quit collecting bribes from politicians.
He also urged Policemen to think about the millions of lives that are being ruined in the country whenever they want to collect bribes from corrupt leaders.
"If you keep enabling the government by collecting money from them every time, think about millions of lives that your greedy decision will ruin.
If the government gives you 50 million or 100 million, think about what that money will do for millions of poor masses.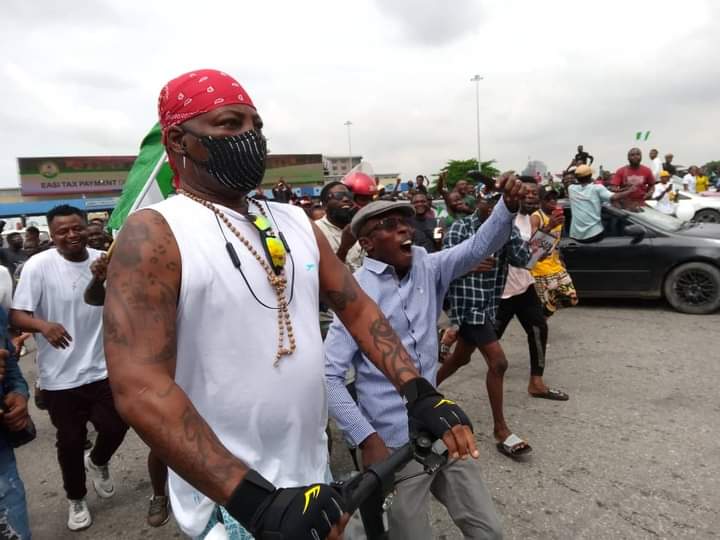 People are seriously suffering in Nigeria. People are homeless, they don't even know what their next meal will be. Think about them when you decide to extend your hands to collect bribes from our greedy politicians.
Nigerian celebrities, stop collecting bribes from these politicians and start lending your voices," he said.
On his part, Falz could also be heard questioning the stern-looking officers at the Lekki toll gate.
 "Are you okay? Have you eaten today? What are the plans for your retirement? What will happen to you after service."
Some protesters were also arrested at the #EndSARSMemorial protest ground and taken away in police vans. Their whereabouts are still unknown at the time of this report.
They will boldly tell " We " Nigerians that they didn't violate our human rights or a hit innocent soul. @PoliceNG What is this? On behalf of how many "judas" amongst ur men will u apologize for? Where is the Reformation? #endsars #endpolicebrutality #endsarsmemorial 😔 pic.twitter.com/zA6oa2YWQL

— DJ Neptune #Gaza #Greatness (@deejayneptune) October 20, 2021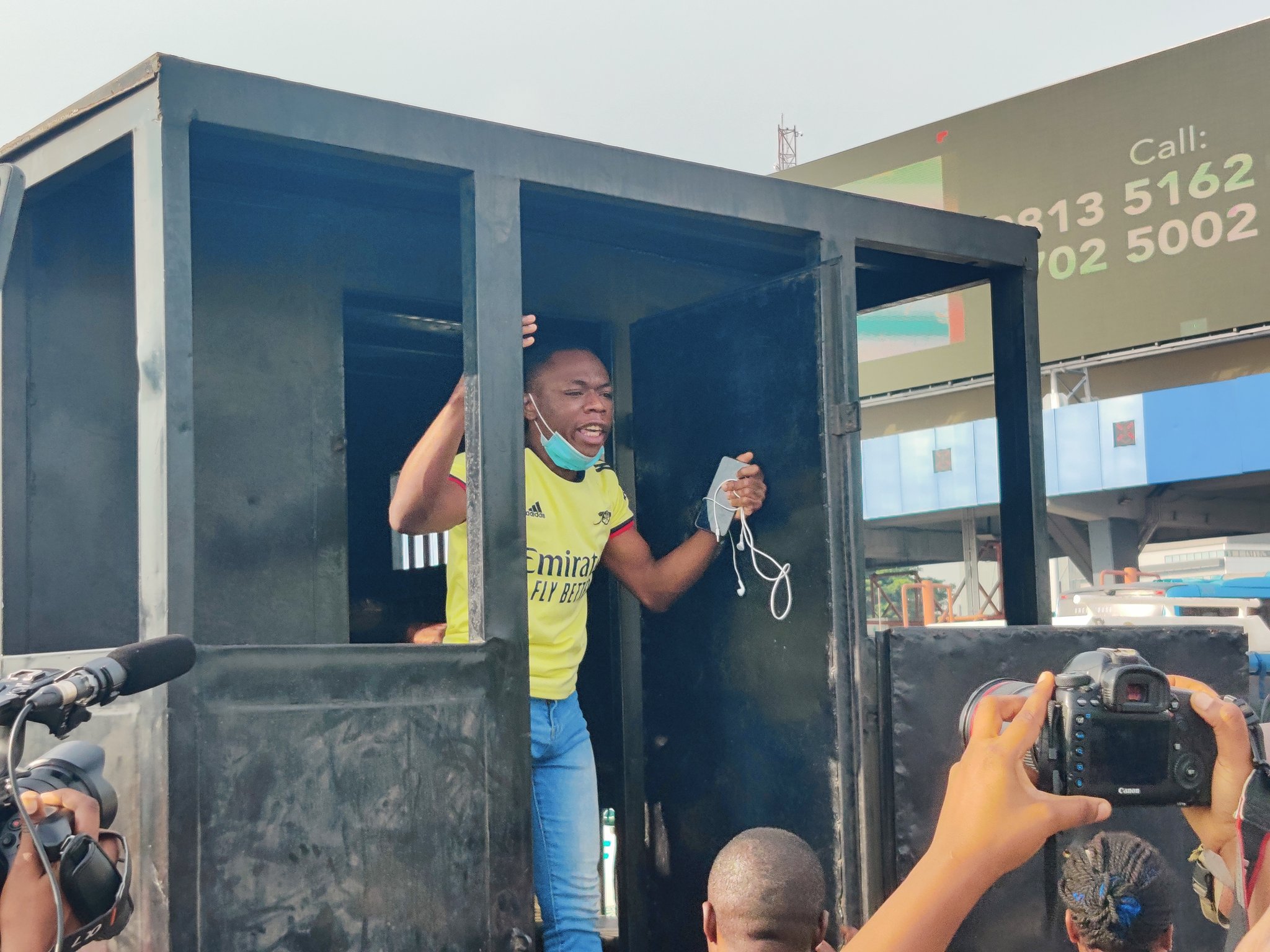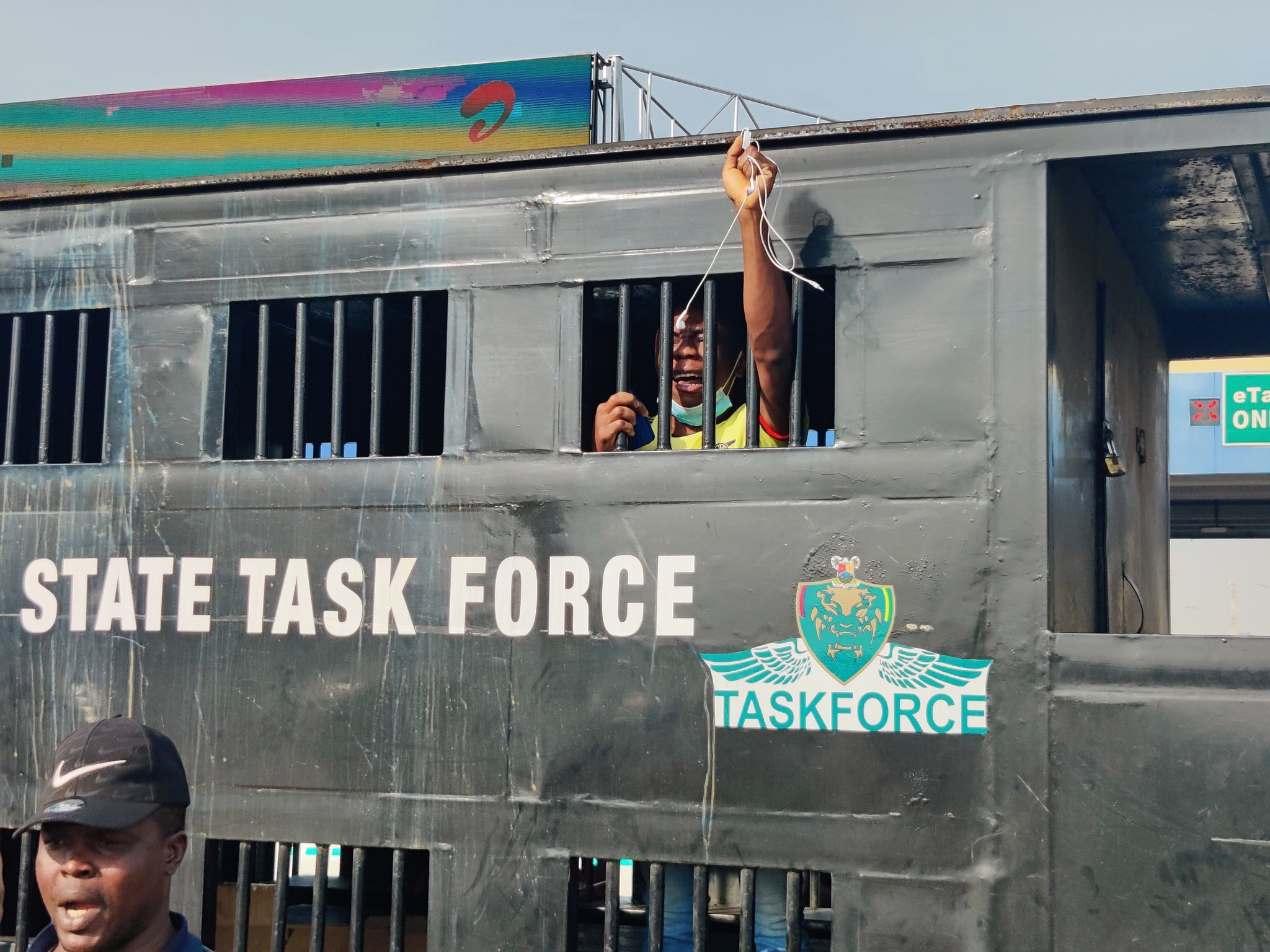 The Lekki tollgate was the epicentre of the nationwide protests against police brutality and bad governance last year October.
Youths who gathered day and night at the tollgate were dispersed from the location by men of the Nigerian Army who shot live rounds at the protesters  on 20th October 2020.
This was also followed by the destruction of private and public properties by hoodlums in Lagos.
For your daily dose of tech, lifestyle, and trending content, make sure to follow Plat4om on Twitter @Plat4omLive, on Instagram @Plat4om, on LinkedIn at Plat4om, and on Facebook at Plat4om. You can also email us at info@plat4om.com and join our channel on Telegram at Plat4om. Finally, don't forget to subscribe to OUR YOUTUBE CHANNEL.