GoldenEye 007, the legendary Nintendo 64 title, has finally landed on Xbox and Nintendo Switch in a simultaneous release which has some differences.
For example, on Xbox, GoldenEye 007 is a remastered version of the original game that first launched in 1997. It comes in 4K resolution, smoother frame rates, and split-screen local multiplayer, which reminds players of the 2008-era bound-for-Xbox 360 version that was canceled due to licensing and rights issues but was later leaked in 2021.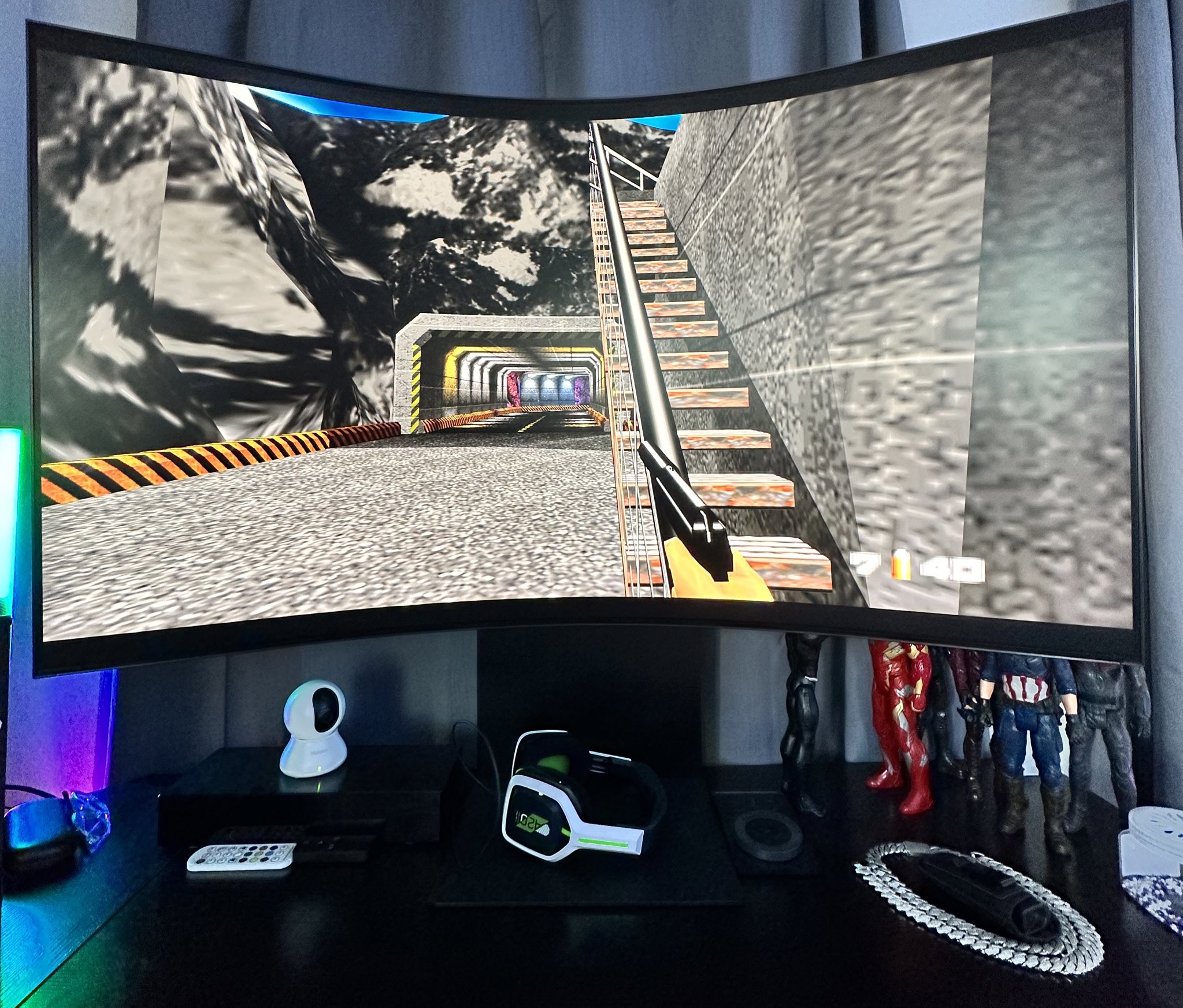 The Nintendo Switch version of the game, on the other hand, is available as part of the Nintendo Switch Online service. However, players will have to subscribe to the Nintendo Switch Online + Expansion Pack tier to access the game.
The Nintendo Switch version of the game also features exclusive online multiplayer modes, while the Xbox version is described as a "faithful recreation" that is available for Xbox One and Xbox Series S/X consoles and is included in the Xbox Game Pass subscription.
The classic campaign mode and cheat modes will also be available on Xbox, as well as support for dual analog sticks, and a native 16:9 aspect ratio up to 4K. Those who already own a digital copy of Rare Replay on Xbox will be able to access GoldenEye 007 for free.
GoldenEye 007 is back! Relive the classic '90s FPS, or discover its charms for the first time, in this faithful recreation for Xbox consoles including new achievements and 4K resolution. Play now via Rare Replay or @XboxGamePass on Xbox One, Xbox Series X|S or Xbox Cloud Gaming. pic.twitter.com/LWkVGJ923R

— Rare Ltd. (@RareLtd) January 27, 2023
Overall, GoldenEye 007 has been a highly anticipated release, and fans are excited to experience the classic game in a remastered version with new features and improved graphics.
For your daily dose of tech, lifestyle, and trending content, make sure to follow Plat4om on Twitter @Plat4omLive, on Instagram @Plat4om, on LinkedIn at Plat4om, and on Facebook at Plat4om. You can also email us at info@plat4om.com and join our channel on Telegram at Plat4om. Finally, don't forget to subscribe to OUR YOUTUBE CHANNEL.