We have been anticipating a premium ChatGPT version since we first heard of the chatbot and finally, some details about the pro tier, which is called ChatGPT Professional, have emerged.
According to several sources, ChatGPT Pro currently costs $42 per month and brings features such as availability even when demand is high, faster response speed, and priority access to new features.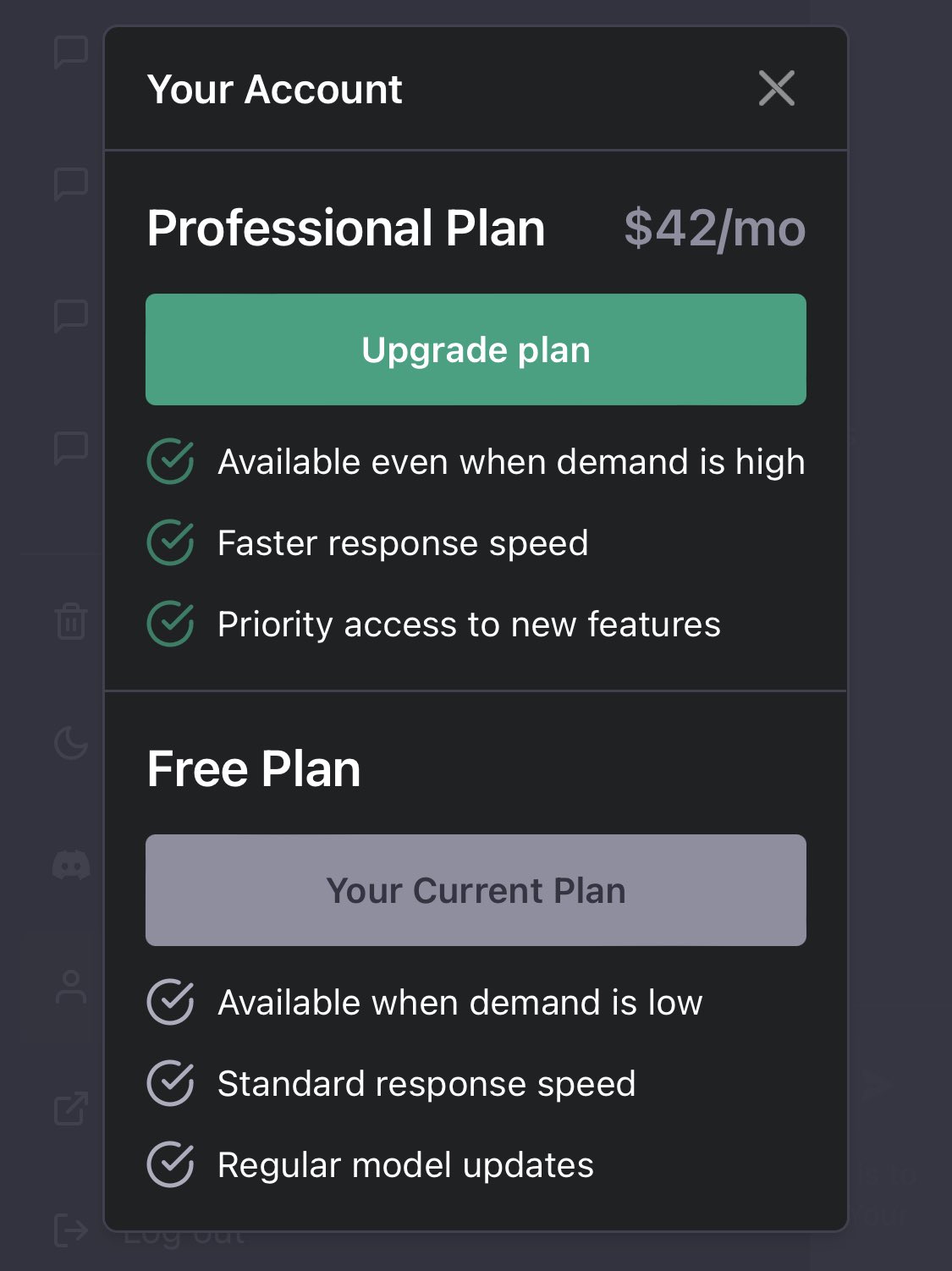 These days, due to its popularity, and likely to encourage more users to pay when the premium tier officially launches, the chatbot is often down with an error message saying that there is high demand and they are scaling the system. With a subscription, you won't have to encounter this issue.
Then, there are couple of seconds between when you ask the AI a question and when the answer is generated. This slow response speed will be done away with by paying the subscription fee.
The last benefit is still unclear as it is yet to announce any upcoming benefit, although, new features will undoubtedly launch soon.
This development is in keeping with OpenAI's plan to raise at least $200 million in revenue this year. However, the company is yet to officially announce ChatGPT Pro and this has led many to believe that those who have access to it are part of a restricted test group.
The pricing is considered to be too high for users who don't use it to make money and there is a consensus that these group may stick to the free versions. The makers likely sensed this too and could be targeting professionals using the AI tool for work.
OpenAI's other popular product, DALL-E 2, is already making money from its payment structure which charges $0.02 per 1024×1024 images, $0.018 per 512×512 images, and $0.016 per 256×256 images.
For your daily dose of tech, lifestyle, and trending content, make sure to follow Plat4om on Twitter @Plat4omLive, on Instagram @Plat4om, on LinkedIn at Plat4om, and on Facebook at Plat4om. You can also email us at info@plat4om.com and join our channel on Telegram at Plat4om. Finally, don't forget to subscribe to OUR YOUTUBE CHANNEL.