Rapper Cardi B is becoming a regular in the Billboard charts and this time, she's back to the top. The rapper just clinched her fifth No 1 on Billboard's Hot 100 with her new single "Up". The song shot up the charts after Card B's intense performance at the 63rd Grammys award ceremony.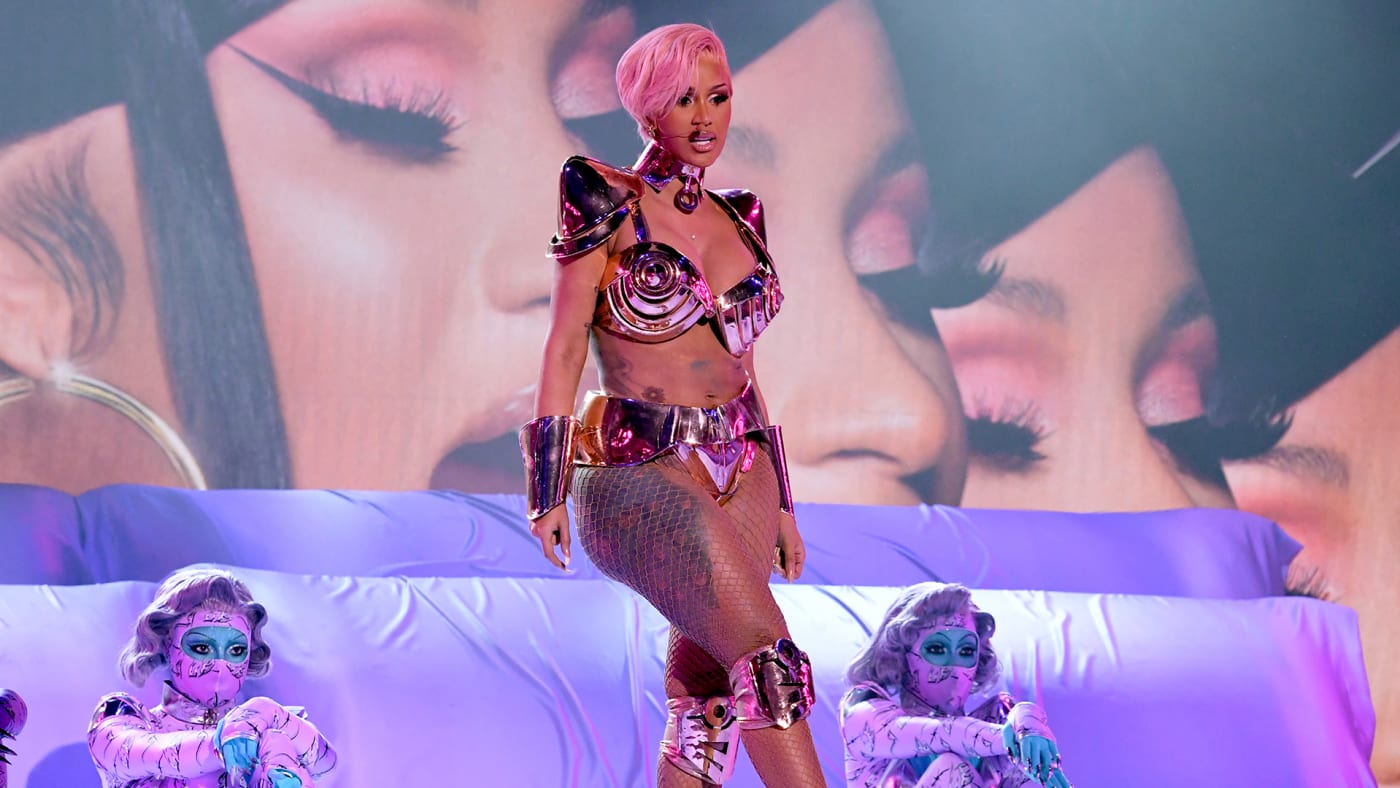 With this milestone, Cardi becomes the female rapper with the most No. 1 singles in the chart's history. She's also the first female rapper to have two No. 1s — "Up" and "Bodak Yellow"— without an accompanying artist.
All of @iamcardib's #1 hits on the Hot 100:
Bodak Yellow
I Like It
Girls Like You
WAP
Up

— chart data (@chartdata) March 22, 2021
The excited "WAP" rapper took to her Instagram to celebrate the achievement writing;
"I want God to come see me in my dreams when I take my nap today so I can kiss his feet and tell him how much I love him," she wrote under a post showing this week's top 10. "Yoooooo sh*t is amazing yoooooo .I got no words .Actually I got a lot of words but I can't type it all 😩😂NUMBER 1!!!!!"
View this post on Instagram
She also joined her husband, Offset on his IG live together the couple celebrated the win.
Cardi B and Offset celebrate her fifth #1 'Up' 🎉 pic.twitter.com/uz7yp1w3xi

— Navjosh (@Navjosh) March 22, 2021
Since its release on February 5th, "Up" has garnered over 31 million streams, 14 million in airplay audience, and 37,000 digital and physical copies sold. The song is also topping Digital Song Sales and Streaming Songs, Hot R&B/Hip-Hop Songs and Hot Rap Songs charts.
For your daily dose of tech, lifestyle, and trending content, make sure to follow Plat4om on Twitter @Plat4omLive, on Instagram @Plat4om, on LinkedIn at Plat4om, and on Facebook at Plat4om. You can also email us at info@plat4om.com and join our channel on Telegram at Plat4om. Finally, don't forget to subscribe to our YouTube channel HERE<