African Giant, Burna Boy, has just dropped the visuals for one of his hit tracks off the "Love Damini" album, titled "Common Person"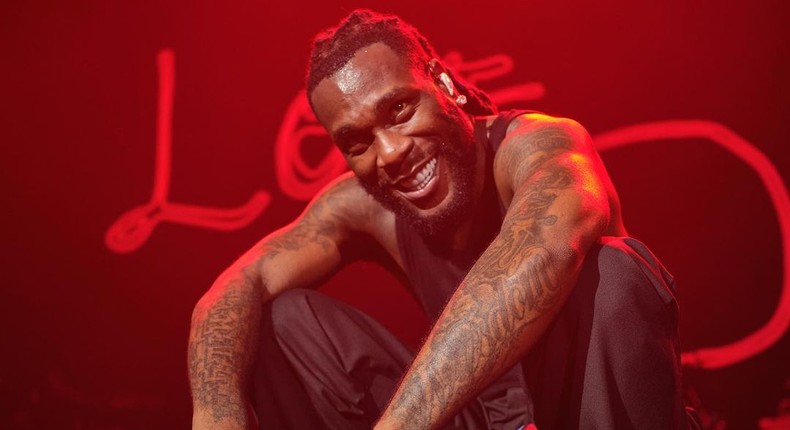 This track was not only a hit on the airwaves, but also a major one on social media, especially Tiktok and instagram reels
It was indeed wisdom that Burna decided to drop a visuals for the song, which has long since turned into a street Item
"Common Person" visuals seeks to show the humble part of Burna whom is always termed, crude and proudful
The video directed by Ahmed Mosh, dropped on Burna's vevo on Monday, January 30th 2023 and it is certainly a heartwarming one
The music video sees Burna Boy take a walk in the shoes of everyday Nigerians as he assumes the position of a normal person in a bid to tell the stories from their eyes.
Several scenes shows Burna going back into the hood, perhaps where He grew up
In one scene we could see him helping out an old woman carry her bucket of water
In another Burna is seen helping old women pound yam in their backyard
Many other scenes shows the singer helping a man push His car that broke down, and also having fun with the locals
The scenes in "Common Person" video fully matched the lyrics which tells that though Burna Boy is a star, He is still a commom person who can do common things like others
Let's check out the video below and then tell us what you feel
For your daily dose of tech, lifestyle, and trending content, make sure to follow Plat4om on Twitter @Plat4omLive, on Instagram @Plat4om, on LinkedIn at Plat4om, and on Facebook at Plat4om. You can also email us at info@plat4om.com and join our channel on Telegram at Plat4om. Finally, don't forget to subscribe to OUR YOUTUBE CHANNEL.