Burna Boy is out here living up to his African Gaint moniker, the superstar has picked up yet another international award!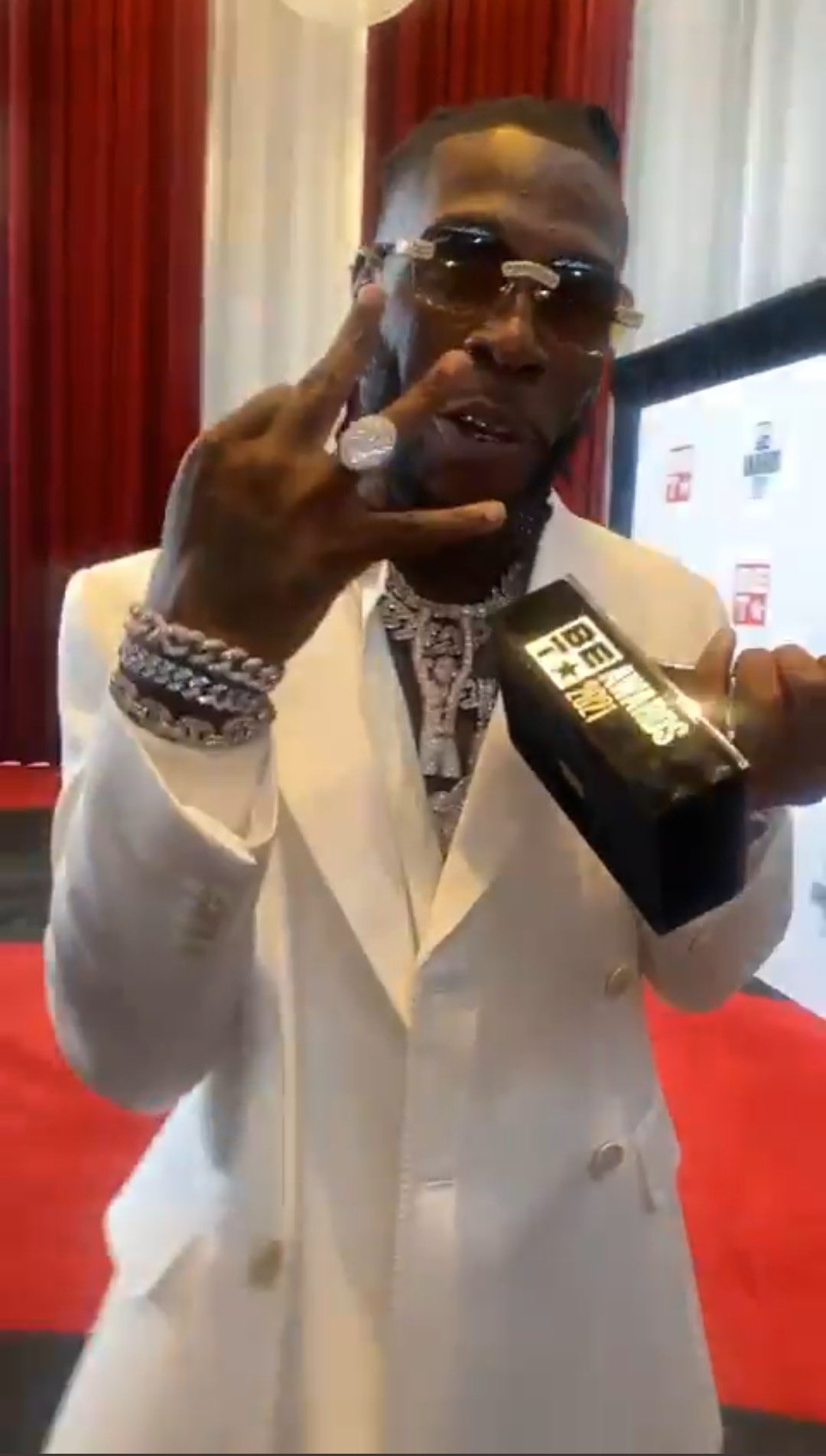 The singer beat out fellow Nigerian Wizkid, Tanzania's Platinum Diamond, and others in the category to win BET's Best New International Act Award at the ceremony held on June 27th, 2021.
This is the third time Burna will win the BET's Best International Act, making him the first African to win the award three times in a row.
"I made it this time to collect my award myself," he said while collecting the award, accompanied of course by his mum and manager, Bose Ogulu. The Port Harcourt born singer then proceeded to teach the crowd a little bit of pidgin.
"I want to teach you guys a little bit about where you are all really from." He then taught the audience how to say "We are here" in Nigerian pidgin.
"Three-feat, that's my third one, back to back," he said in a video on BET's social media page.
View this post on Instagram
Burna boy has had an insanely successful run in recent times, dropping three critically acclaimed albums within three years. The singer dropped his "Outside" album in 2018 which housed one of his biggest tracks "Ye".  The album earned him his first BET Award of the same category in 2019.
He went on to win the award again in 2020 after cementing his international reign with his 2019 album "African Gaint". Burna also picked up a grammy with his 2020 album "Twice As Tall".
For your daily dose of tech, lifestyle, and trending content, make sure to follow Plat4om on Twitter @Plat4omLive, on Instagram @Plat4om, on LinkedIn at Plat4om, and on Facebook at Plat4om. You can also email us at info@plat4om.com and join our channel on Telegram at Plat4om. Finally, don't forget to subscribe to our YouTube channel HERE.