Nigerian Rapper, Blaqbonez has opened up on the disappointment over Wizkid's insult to Rappers and the rap Genre as a whole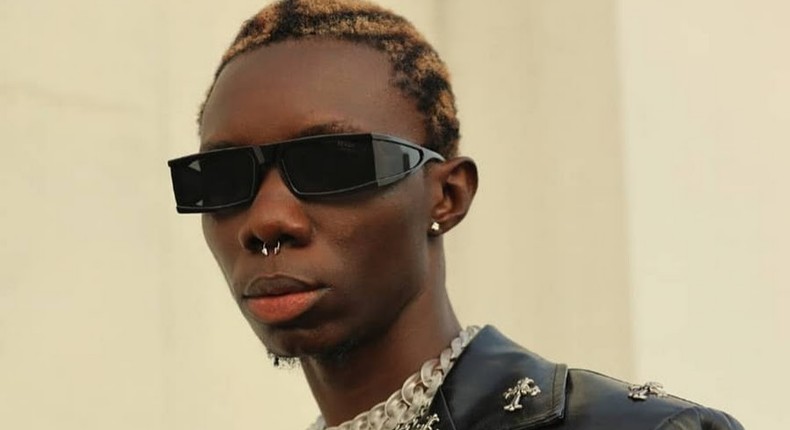 Recall how in an interview with 10 Magazine, Wizkid had regarded the rap game as dead and boring,
and also how rappers use the same rap style over and over again
Meanwhile Rappers in Nigeria reacted to the statement, with M.I., YCee, and Oladips
among those who disagreed with the Grammy winner.
After remaining mute on the subject, Blaqbonez has now made up his mind to express his opinions,
revealing that Wizkid's  comments have disappointed and upset him.
On Monday, December 5, 2022, Blaqbonez wrote on Twitter that it is well known that he is a huge fan of Wizkid and that while the content of the interview didn't concern him, the comments he made on Snapchat did.
Wizkid has described Nigerian rappers as broke on Snapchat
while stating that there were only 3 rappers in Africa – Nasty C, Sarkodie, and Black Sherif.
Blaqbonez described the comments as undeserved and hurtful
while also reiterating that he owes all he has to Hip Hop
and he intends to continue carrying Nigerian Hip Hop on his back.
"The last few days had me reflecting, looking back at how far I've come, the Wins and the Losses,
whatever rap may or may not be, it got me this, everything i have, the cult like fans who by far are the best part of everything.
I said that to say i'm disappointed, everyone knows I'm a big wizkid fan,
maybe even a d**k rider on twitter but rn I'm disappointed, i am, I can't hide my emotions,
I wasn't even mad at the magazine article, those are conversations I've even had behind the scenes,
but the actions that followed can't be defended, heavily degrading and undeserved but I'd keep doing my thing,
carrying the most bashed and the most attacked genre on my back, showing the world what a Nigerian rapper looks like.
I'd keep dropping these hits, classic albums, selling out my shows, however far it takes me I'm good with it long as i can feed my family…"
For your daily dose of tech, lifestyle, and trending content, make sure to follow Plat4om on Twitter @Plat4omLive, on Instagram @Plat4om, on LinkedIn at Plat4om, and on Facebook at Plat4om. You can also email us at info@plat4om.com and join our channel on Telegram at Plat4om. Finally, don't forget to subscribe to OUR YOUTUBE CHANNEL.