Reality star Cross Ikechukwu Okonkwo is being dragged on the internet for posting a n*ked video of himself on Snapchat.
On Wednesday, October  27 2021, the BBNaija "Shine Ya Eye" ex-housemate shared a video of himself unclad on Snapchat. He captioned the video "Shower time".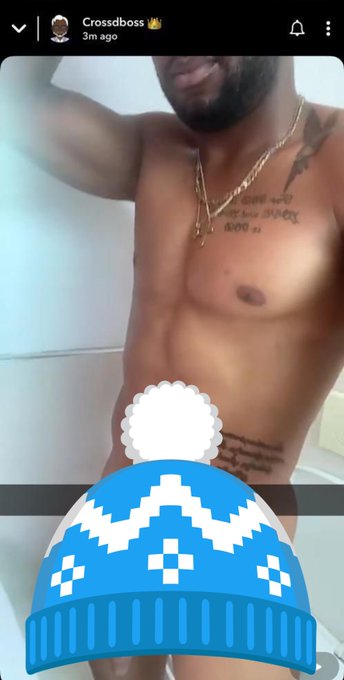 Many social media users have criticised his actions with many accusing him of chasing clout with displaying his n*dity.
During the show, Cross revealed he suffers from a learning condition called dyslexia. This was after he got into a fight with his fellow housemate where she called him dumb with a pea-sized brain.
In a conversation with Angel, Cross shared that he was especially hurt because most people he meets are academically smarter than him.
"I'm not crying because of what she said to me, though it hurts me." He said. "I'm crying because you said I'm not all of these things she said."
"I don't like how I'm feeling, I'm messed up right now. I know a lot of people are smarter than me, I have dyslexia.
Nine out of ten people are smarter than me academically. I'm 31-year-old and most part of my life I tried as much as possible to get by academically.
"I didn't know I was dyslexic till my cousin pointed it out and it's sad to see that part of me, but that's life." Cross revealed.
With his new n*de video, some persons are also speculating if he posted it intentionally or it was a mistake.
For your daily dose of tech, lifestyle, and trending content, make sure to follow Plat4om on Twitter @Plat4omLive, on Instagram @Plat4om, on LinkedIn at Plat4om, and on Facebook at Plat4om. You can also email us at info@plat4om.com and join our channel on Telegram at Plat4om. Finally, don't forget to subscribe to OUR YOUTUBE CHANNEL.