Banky W Drops "Final Say" To Celebrate Delivery Of Son With Adesua Etomi
Bankole Wellington, popularly known as Banky W, has released his new song "Final Say"  This song drops a week after Adesua Etomi announced on Instgaram that they have a son together.
"Final Say"  shows Adesua Etomi dancing in her beautiful pink tulle dress cradling her baby bump and sharing kisses with her husband Banky W.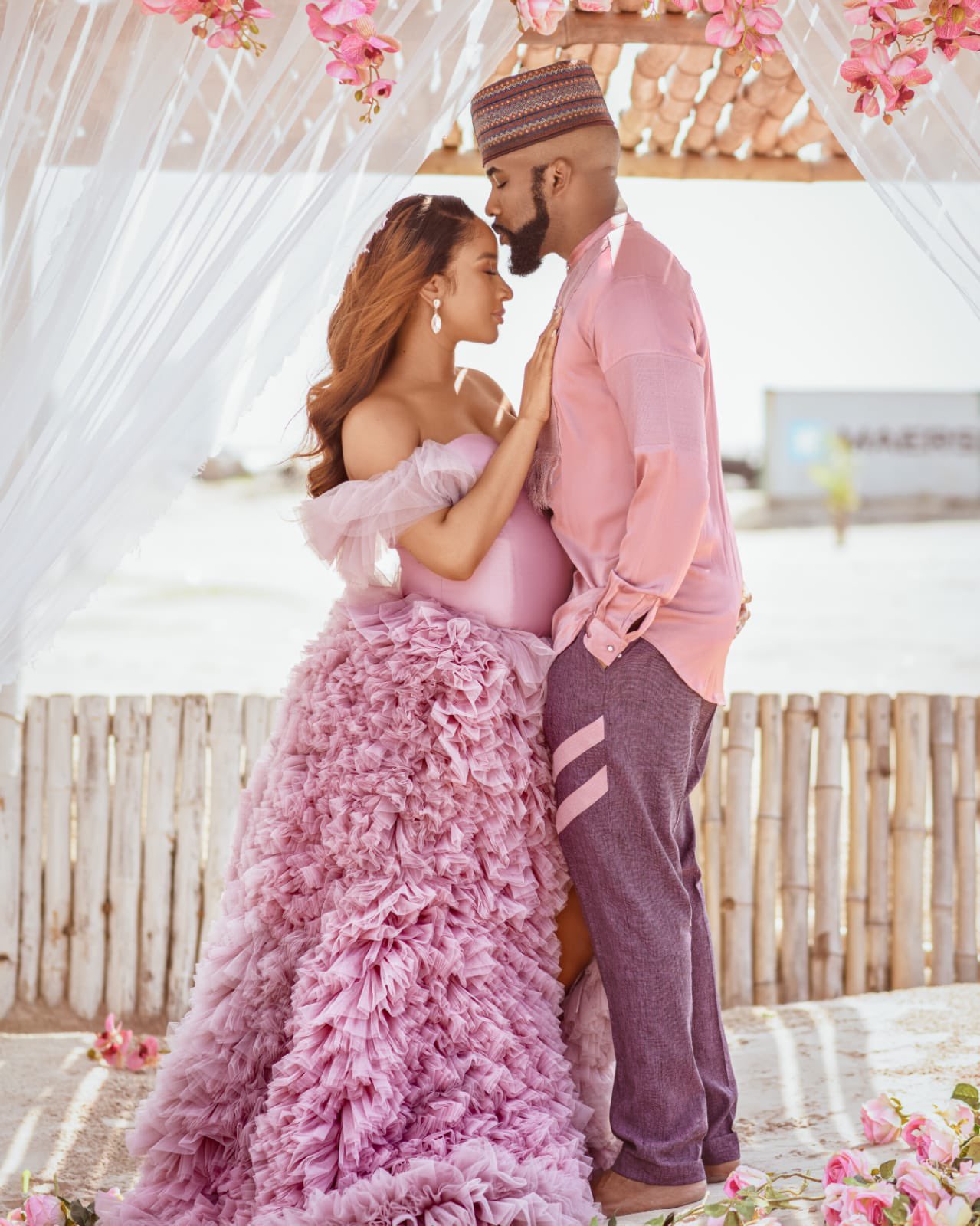 In the song, the couple excitedly encourages their followers to hold on to God's promises as "delay is not denial".
Meanwhile, Adesua took to her Instagram page to announce the birth of their son on 22nd February which also coincides with her birthday.
Adesua posed with her husband Banky W in a beach location filled with flowers. In her post, she stated that she put to bed four weeks ago.
"You have a track record of keeping your word. Ọlọrun agbaye o, you are mighty.4 weeks ago I received the best birthday gift ever. Our Son.1+1=3 🥰🥰🥰 #Godisforeverthegreatest #mamaZ" She captioned the post.
Adesua Etomi and Banky W tied the knot in November 2017. They had their traditional wedding in Nigeria and the white wedding in South Africa.
"Final Say" is a beautiful song that encourages people to be hopeful no matter their present situation. Meanwhile, The song is already doing good numbers on YouTube with over 140,000 views.
Watch Banky W's "Final Say" video below.
For your daily dose of tech, lifestyle, and trending content, make sure to follow Plat4om on Twitter @Plat4omLive, on Instagram @Plat4om, on LinkedIn at Plat4om, and on Facebook at Plat4om. You can also email us at info@plat4om.com and join our channel on Telegram at Plat4om. Finally, don't forget to subscribe to our YouTube channel HERE.