Comedian AY Makun has explained why comedian Basketmouth, accused him of betrayal in 2006, during an interview with media personality Chude Jideonwo.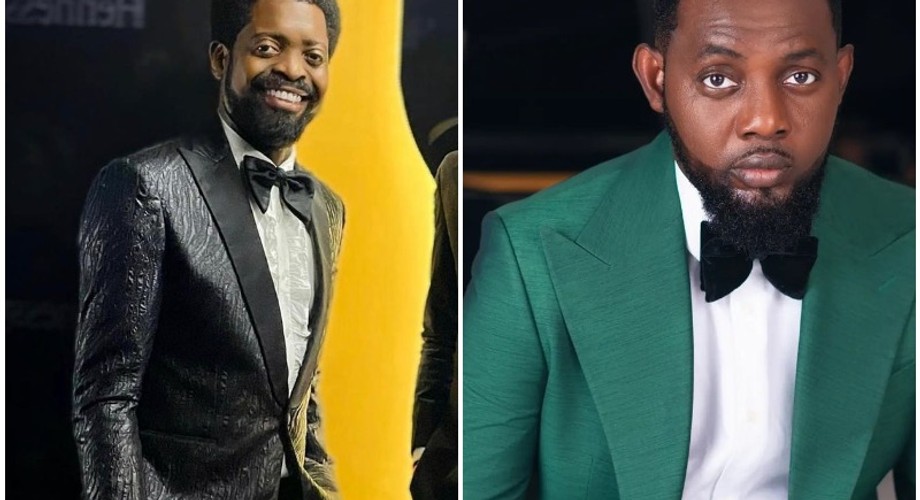 AY Makun expressed gratitude to Basketmouth for bringing him to stardom and recounted a business transaction that he believed unfair. He said that Basketmouth usually had multiple gigs on Saturdays and would attend one before leaving the venue to catch up on the others. AY would then stand in for him, which led to him getting a gig that paid him N30,000, a significant sum at the time.
However, AY did not receive payment for the gig, and when he asked Basketmouth about it, he was given excuses. AY recounted that he was starving and needed the money, and he did not care if Basketmouth had been paid a larger sum. He was entitled to his payment.
AY eventually found out that the payment had already been made, and he forwarded messages between the parties involved, causing them to start fighting with each other. He said he did not do it to get back at Basketmouth but because he needed food on the table.
The interview video has since gone viral, with fans weighing in. Many commended AY for speaking out, while others criticized him for mentioning old drama. Some fans hoped the two comedians could reconcile and put the past behind them.
The long-standing beef between AY and Basketmouth has been discussed in the Nigerian comedy industry for years. The two comedians were once close friends and collaborators, but their relationship soured after the 2006 incident. With AY's recent revelation, fans hope the two can finally put their differences aside and move on.
For your daily dose of tech, lifestyle, and trending content, make sure to follow Plat4om on Twitter @Plat4omLive, on Instagram @Plat4om, on LinkedIn at Plat4om, and on Facebook at Plat4om. You can also email us at info@plat4om.com and join our channel on Telegram at Plat4om. Finally, don't forget to subscribe to OUR YOUTUBE CHANNEL.